7 best places to visit in FRANCE – Part 1
France has always been a top tourist destination. In fact, now it is the most visited country in the world. In 2018 alone it received nearly 90 million international tourists!
For many people, France is the home of fine wine and the Eiffel tower. But there is much more to France than that.
France is a large country with 18 administrative regions and many sites of high cultural interest. France has 37 sites inscribed on UNESCO's World Heritage List. Stunningly beautiful beaches, great resorts, mountains, rolling hills, vineyards, castles and cathedrals — this and much more France offers to its tourists.
It's nearly impossible to tell you about all the best places to visit in France, so we had to choose our most favorite ones.
Here is a list of some of the best things to do in France.
7 best places to visit in France – Part 1
1. Paris
Paris is extremely popular among foreign tourists and is often seen as having elegance, and as being a romantic city.
Yes, it is super touristy, but it definitely should be on your list. There is something magical about Paris. The cute Parisian cafes, the Seine, the fashion…
The best thing about the French capital is that it's rich with monuments, art galleries, and museums. The Louvre and the Eiffel tower should be among the places in your Itinerary to go to France.
Do not miss Montmartre as well! It's an authentic neighborhood surrounding the Montmartre hill. This charming area with its cobbled streets, street artists, and beautiful basilica attracts millions of visitors every year.
2. The French Riviera
The French Riviera (or Côte d'Azur) is a popular holiday destination in the sun-drenched Provence-Alpes-Côte d'Azur region.
The French Riviera is one of the best places to visit in France. It's known for its perfect beaches with blue waters and yacht-filled harbors.
The French Riviera includes glamorous beach resorts such as Saint-Tropez and Cannes and the independent microstate of Monaco. 
But there's much more to the French Riviera than that. There are plenty of picturesque small coastal villages that are very worth visiting and historical monuments that are waiting to be explored.
Do not miss Grasse, the world's perfume capital, and Menton, a lovely seaside town. Explore the Old Town of Nice and visit Antibes — the walled city by the sea. 
3. Normandy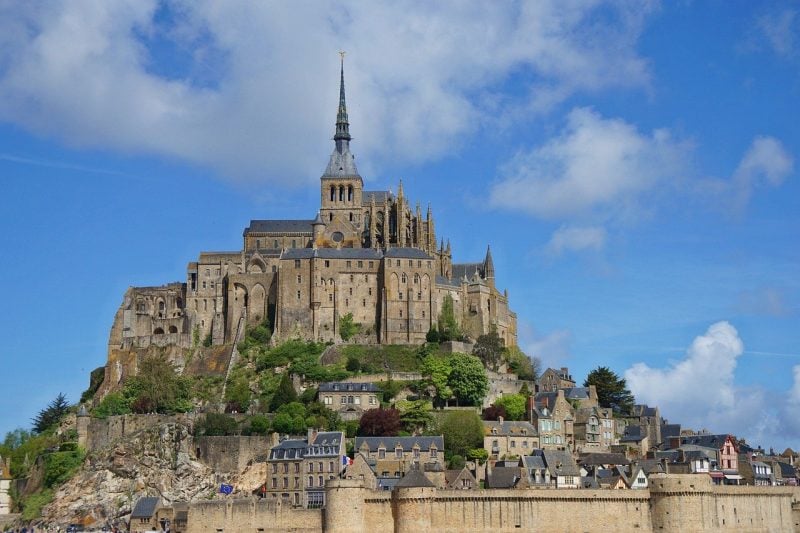 Normandy, a region of northern France, has an incredibly diverse landscape that is unspoiled and peaceful.
The region is home to France's most celebrated sights —the medieval island of Mont-Saint-Michel which also is the most visited monument in Normandy.
Normandy also has a stunning coastline with jutting white-chalk cliffs of the Alabaster Coast. Etretat with the Porte d'Aval arch and L'Aiguille is a perfect example.
Also, do not miss the rugged cliffs on the Cotentin Peninsula. The peninsula boasts long sandy beaches and a landscape similar to Britany's.
Also, if Bordeaux and Burgundy have the wine, Normandy is known for its cider.
4. Bordeaux
Bordeaux is the world's largest fine wine region, and its red wines are the most familiar outside of France.
Winemaking in France dates back to pre-Roman times, and now France is currently the world's number one producer of wine by volume. 
Going on a guided winery tour and wine tasting in Bordeaux is one of the best things to do in France. Tours can be booked online, for example via Get Your Guide.
Bordeaux is also known for its historic part of the city which is a UNESCO World Heritage site. 
5. Burgundy
Burgundy is another very popular wine region in France.
Its rolling hills and medieval castles (chateau) attracts tourists from all over the world. The peaceful little villages are perfect for a short getaway away from a bustling city full of tourists. 
Rent a room in an old chateau and enjoy the peace and tranquility of rural France.
6. Loire Valley
The Loire Valley is one of the most beautiful regions in France. Renowned for its magnificent fairy tale chateaus, the region is classified as a UNESCO World Heritage Site. 
Thanks to the Loire Valley's incredible beauty and lush valley landscape, it was well-loved by the kings.
Centuries ago the French Kings built extravagant country retreats amid the Loire's woods and rivers.
Now, these marvelous buildings are popular tourist attractions.
The Chateau de Saumur and the spire of St. Pierre, Chateau de Chambord, Chateau de Chenonceau, Domaine de Chaumont-sur-Loire, Chateau de Villandry, Chateau d'Azay-le-Rideau, just to name a few.
7. Chamonix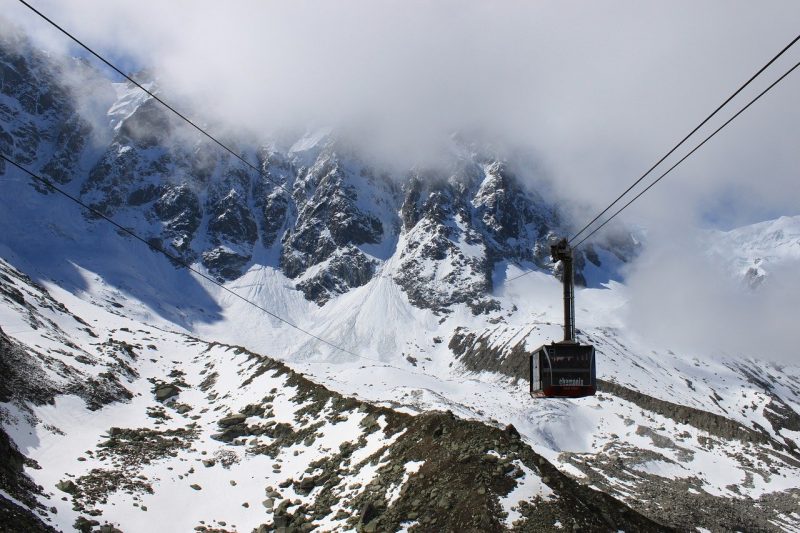 If you love nature, Chamonix is the place to go.
Chamonix is a resort town at the base of Mont Blanc, the highest summit in the Alps. The town is renowned for its skiing and stunning views of the surrounding mountains.
Year-round, cable cars take visitors up to several nearby peaks which offer great views of the area.
Chamonix is not only great for skiing but also hiking, rock climbing and paragliding.
France travel tips
European Health Insurance Card.

Before traveling to France, get yourself the European Health Insurance Card (EHIC) card. It's free and allows travelers from EEA countries and Switzerland to receive medical treatment in another member state for free or at a reduced cost if that treatment becomes necessary during the visit.

Beware of pickpockets!

Just like in other popular destinations in Europe, there are pickpockets in the busiest tourist spots and cities. Especially, in Paris. Be wary of thieves in tourist spots and keep your belongings close.

Transport.

France has a very good bus and rail network, including high-speed trains (TGV).

Carpooling is quite cheap.

BlaBla Car (a ride-sharing app) is a good option, too. It may be a bit more expensive than a bus, but traveling by car is faster.

Car rental is the best option.

However, the best way to see France is by renting a car. That way you'll be able to visit not only the major tourist spots but also smaller towns and villages.

It gets very hot in Southern France during the summer.

It will be unbearably hot for sightseeing. The best time to visit these regions is typically in the spring or during the fall.

Learn a little French.

Your knowledge of the language will come in handy in smaller towns and outside the main tourist streets. Download an offline dictionary and learn some basic phrases.

Cook your own food.

French cuisine is delicious, but eating out all the time may break your bank. To save some money on food, stay in an apartment or guesthouse with cooking facilities.