7 best places to visit in COLOMBIA
Curious about the best places to visit in Colombia? The country situated in the north of South America. Once known as a dangerous place and a stronghold of a drug cartel, now it's a popular tourist destination, especially for backpackers and budget travellers.
Violent crimes indeed are no longer everyday concerns for travellers, and more and more tourists visit Colombia every year.
Colombia is a diverse country and has a lot to offer to its visitors. 
Beaches, buzzing cities, colonial buildings, unforgettable landmarks and jungles.
But what exactly to see in Colombia? 
To help you with the task of planning we've created this list of some of the best places to visit in Colombia.
7 best places to visit in Colombia
Medellín
25 years ago Medellín was considered to be one of the most dangerous cities on earth and a stronghold of a drug cartel. Even 10 years ago it had a dangerous and violent environment.
But now things have changed, and Medellín has one of the fastest-growing economies on the continent. Thanks to the great infrastructure and civic spaces, in 2013, Medellín was named the world's most innovative city by the non-profit Urban Land Institute. 
Now Medellín is a lively city with brilliant nightlife and boasts great bars and stylish restaurants. 
Head to affluent El Poblado to dine in a classy restaurant and have a drink in a nice bar. As El Poblado is considered one of the safest areas in the city, many travellers choose to stay there.
Visit Medellín's gastronomic markets and enjoy delicious meals of various cuisines. With over 50 trendy restaurants, Mercado Del Rio is the largest gastronomic market in Medellín. 
Thanks to its pleasant climate, Medellín is often called the "City of Eternal Spring". With a backdrop of jagged peaks, Medellín has a beautiful skyline.
Cartagena and its surroundings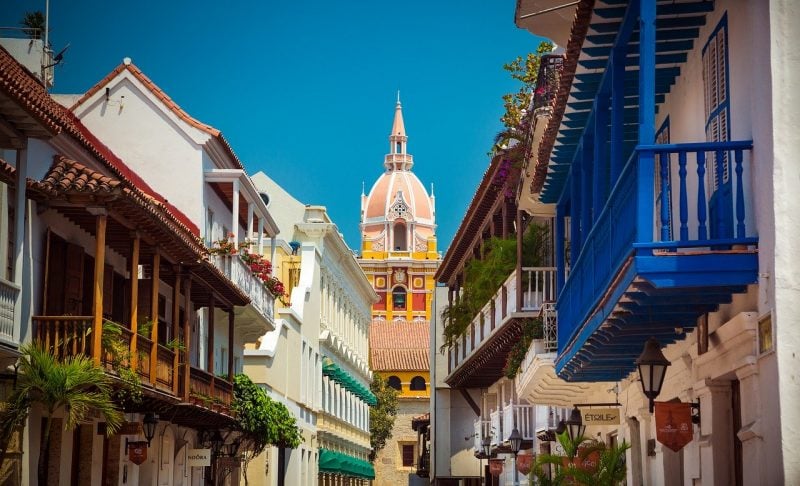 Cartagena, one of the largest cities in Colombia, is a popular tourist destination and one of the best places to visit in Colombia.
Cartagena's Old Town is one of the highlights of this city. Strolling the streets there you'll feel like you've travelled back in the past, to the colonial times centuries ago. Visit magnificent, Spanish-built churches, squares and historic sites.
The beaches around Cartagena are another reason why you should come to visit the city. Go on an excursion to Rosario islands — an archipelago consisting of 28 islands and boasting one of the most important coral reefs of the Colombian Caribbean coast.
Also do not miss Salinas de Galerazamba! It's a pink sea natural phenomena in the Caribbean. The water is so pink due to the great concentration of saline. Salinas de Galerazamba is a great day trip from Cartagena. 
Volcan de Lodo El Totumo, a mud volcano, is another great place to visit.
Parque Nacional Natural Tayrona
Aside from the beaches near Cartagena, there are other amazing beaches on Colombia's Caribbean.
Parque Nacional Natural Tayrona is Colombia's most popular national park. And it's so popular for a reason. Some of the most beautiful beaches in Colombia are in Parque Nacional Natural Tayrona.
Lovely bays with crystal clear waters with a backdrop of jungle greenery will remind you of a beautiful painting.
The national park is also known for its coastal lagoons, rainforest and rich biodiversity. 
Bogotá
Bogotá is the capital and largest city of Colombia. With so many interesting landmarks and sights, Bogotá is one of the best places to visit in Colombia.
Enjoy the views of the city from Monserrate — a mountain with a height of 3152 metres that dominates the city centre of Bogotá.
Admire La Candelaria, Bogotá's colonial centre. In the heart of the historical area, you'll find the main square of Bogotá — Plaza Bolívar.
Do not miss Museo del Oro! With over 55 000 pieces of gold and other materials from pre-hispanic and colonial times, it's one of South America's most fascinating museums and the largest gold museum in the world.
Visit The National Museum of Colombia which is the biggest and oldest museum in Colombia. It houses collections on Colombia's history, art and culture.
Museo Botero, another great museum, houses one of Latin America's most important international art collections. 
Just like Medellín, Bogotá has some excellent restaurants and bars, and great nightlife.
Ciudad Perdida
Love hiking? We have good news — there are several hiking options in Colombia.
Colombia's most popular hike is undoubtedly the six-day trek to Ciudad Perdida, one of Colombia's most visited attractions.
Ciudad Perdida is the archaeological site of an ancient city. It is believed to have been founded about AD 800, several hundred years earlier than Machu Picchu. Despite its ancient history, it is visited by far fewer tourists than Machu Picchu.
Colombian Amazon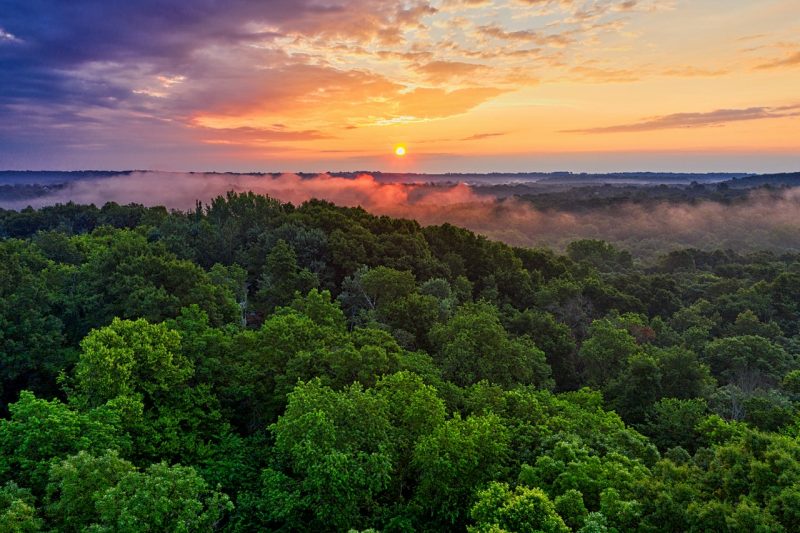 Almost a third of Colombia is made up of jungle regions. So, visiting a jungle is a must!
One of the best places to explore Colombia's Amazon Basin, is Leticia, a city next to the Amazon River which is bordering Brazil and Peru. It is a popular Amazon tourism destination in Colombia. 
However, Leticia is not the only place where you can experience the jungle.
Puerto Nariño is an eco-friendly village which offers amazing nature and indigenous cultures.
Putumayo Department and its capital, Mocoa, boasts stunning jungle waterfall hikes.
Very important! Do not venture into the jungle without a guide, as the Amazon contains many dangerous species!
Desierto de la Tatacoa
Occupying more than 330 square kilometres, Desierto de la Tatacoa is the second largest arid zone in Colombia.
Surrounded by mountains, Desierto de la Tatacoa has a unique, out-of-this-world landscape.
With its unique rock formations and sculptured cliffs, Desierto de la Tatacoa is one of the most fascinating places to visit in Colombia.
Colombia travel tips
You don't need a visa to travel to Colombia. Citizens of the E.U. (and many other countries) may enter Colombia for a maximum stay of 90 days.

The weather in Colombia is diverse and unpredictable. If you travel north to south, you may experience different seasons. Find out what the weather will be during your trip and pack accordingly.

If you plan to visit the jungle, be aware of the wet and dry seasons. And plan your activities accordingly.

Do not venture into the jungle without a guide, as the Amazon contains many dangerous species!

There are different modes of transport in Colombia. "Colectivos", public buses, coaches. Coaches are the most reliable mode of transport, as well as the most expensive. Flying is an option, too.

The situation in Colombia is waaaay better now. Violent crimes are no longer everyday concerns for travellers. But still, be a sensible traveller. Don't flash your belongings and keep your wits about you. Don't travel alone at night.

Never leave your daypack under the seat of a bus or on the rack above your head. Always keep it on you.

Learn a little Spanish. Your knowledge will come in handy in smaller towns and outside the main tourist streets. Download an offline dictionary and learn some basic phrases. In case of an emergency, the few phrases you know will help you. 

To avoid being scammed, use only reputable taxis.