Best places to visit in MOZAMBIQUE
What are the best places to visit in Mozambique? What activities should you add to your Mozambique itinerary? Which regions not to miss.
Mozambique is a country located in Southeastern Africa. It's an underestimated, but wonderful holiday destination. Dotted with dreamlike beaches and boasting offshore marine parks and rich culture, Mozambique undoubtedly is one of the most beautiful countries in Africa. 
There's so much you can experience in Mozambique! And it's highly likely that you'll fall in love with it! But where to start? What to do in Mozambique? 
Start with our list of some of the best places to visit and some of the best things to do in Mozambique. Here it is.
7 best places to visit in Mozambique
Maputo
Maputo is the capital and most populous city of Mozambique. It's a great place to start your trip to Mozambique.
Maputo is a melting pot of cultures, and the streets of its historic downtown is where you can enjoy this amazing mix.
Admire the Cathedral of Our Lady of the Immaculate Conception which is one of the most famous buildings in Maputo. Visit Independence Square and the impressive Maputo City Hall which are located not far from the cathedral and the downtown.
Do not miss the Fortress of Maputo. This well preserved 18th-century fort now houses a military history museum.
Visit the Maputo Central Market to take in the local culture and shop for local goods.
Explore the Central Railway Station — a historic train station which is considered one of the most beautiful railway stations in the world.
Visit the Maputo special reserve. It is not located too close to the city (100 km south of the city), but definitely worth a visit if you are visiting this region. With an area of 1040 square km, it was established in 1932 to protect a population of coastal elephants living in the area.
Bazaruto Archipelago
Bazaruto is an archipelago in southern Mozambique consisting of 6 islands.
The islands form a stunningly beautiful marine national park. It is a paradise island-type of place with clear blue waters and white sand.
Being one of the most beautiful places in the country, Bazaruto Archipelago is definitely one of the best places to visit in Mozambique. 
Diving and snorkelling are the best things to do in Bazaruto Archipelago. In the waters around the archipelago can spot sea turtles, game fish and devil rays.
Bazaruto is also home to several endangered species such as whale shark, manta ray, leatherback turtle, humpback whale and the dugong.
Tofo Beach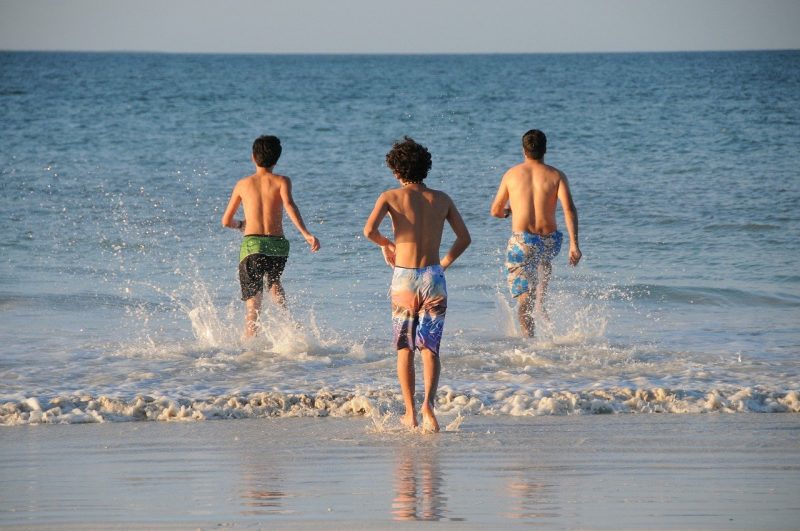 Tofo is a coastal town in southeastern Mozambique.
Being a very popular beach destination, Tofo is among the best places to visit in Mozambique, especially for young tourists.
With its laid back atmosphere, Tofo is known as a party, diving and snorkelling destination. It boasts a beautiful beach with clear waters and good waves for surfing. 
Tofo is also renowned as the whale shark capital of Africa, as it is home to one of the largest concentrations of whale sharks in Africa. The best time to see these gentle giants is between October and March.
The town also has numerous seafood restaurants, cafes, beach bars and a bustling market where you can buy all sorts of stuff, including souvenirs.
Gorongosa National Park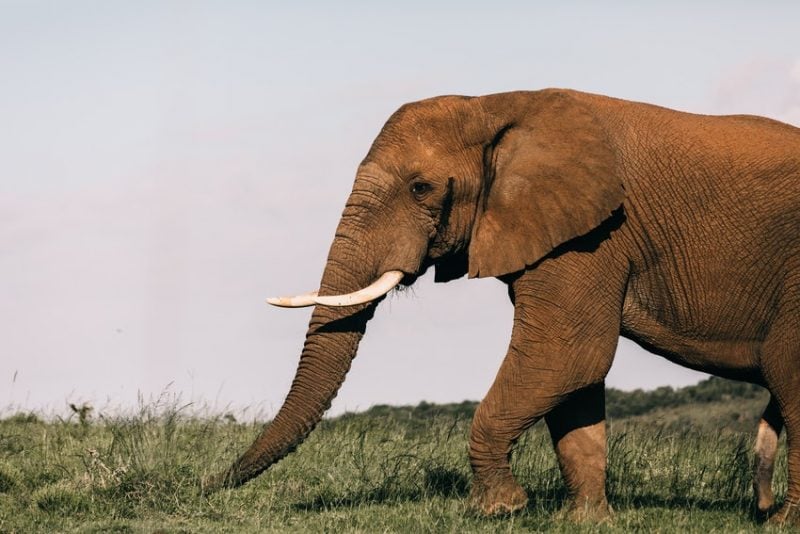 Gorongosa National Park is located at the southern end of the Great African Rift Valley in the heart of central Mozambique. 
It boasts a variety of distinct ecosystems — floodplains, grasslands, savannah and dry forest.
The national park is home to lions, elephants, antelopes, bushbucks, waterbucks and hippos.
The Island of Mozambique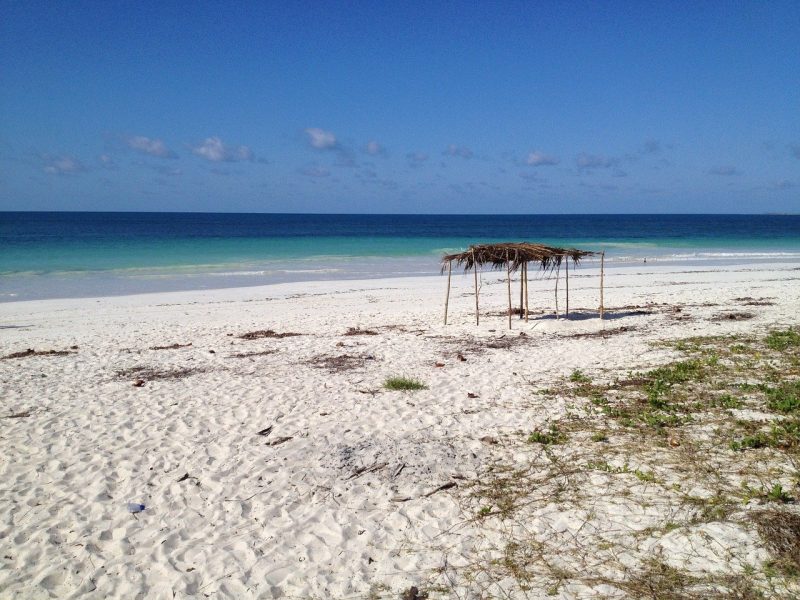 Ilha de Moçambique (the Island of Mozambique) is an island in northern Mozambique.
It was a Portuguese trading-post on the route to India, now a UNESCO World Heritage Site.
Known for its rich history and sandy beaches, the Island of Mozambique is one of the best places to visit in Mozambique.
Wandering in Ilha de Moçambique feels like stepping back in time. Its fascinating history, cobbled streets and colonial buildings are amazing.
The island is a melting pot of cultures, for example, Portuguese, African, Swahili, Indian and Arab influences can be seen today all over Ilha de Moçambique.
Quirimbas Archipelago
Quirimbas Archipelago is one of the most beautiful places in Mozambique. The archipelago consists of 32 coral islands and boasts pristine white sand beaches and abundant marine life.
The archipelago forms the Quirimbas National Park, and the islands of the archipelago are known for their diving sites.
It is on the tentative list for becoming a UNESCO World Heritage Site.
Niassa Reserve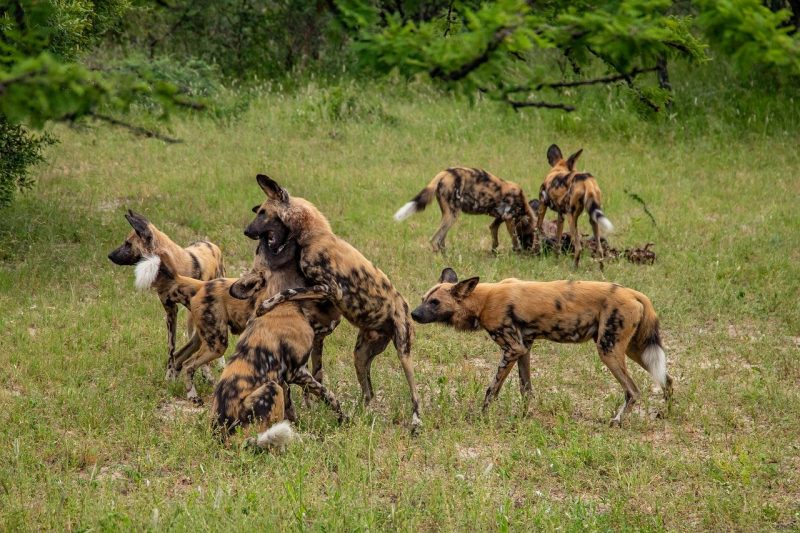 Niassa Reserve is a nature reserve in northern Mozambique, close to the Tanzanian border.
With an area of 42 000 square kilometres, Niassa Reserve is the largest protected area in Mozambique. The reserve is really big — it's the size of the Netherlands!
Niassa Reserve consists of vast woodlands and savannah and is dotted with inselbergs (steep hills).
It is home to sable antelopes, elephants, Cape buffalos, impalas, wildebeest, zebras, leopards and over 400 bird species.
The reserve has three endemic species – the Niassa wildebeest, Boehm's zebra, and Johnston's Impala. It also boasts a large population of the endangered African wild dog.
Despite all of these facts, Niassa Reserve is hugely underrated and largely unknown.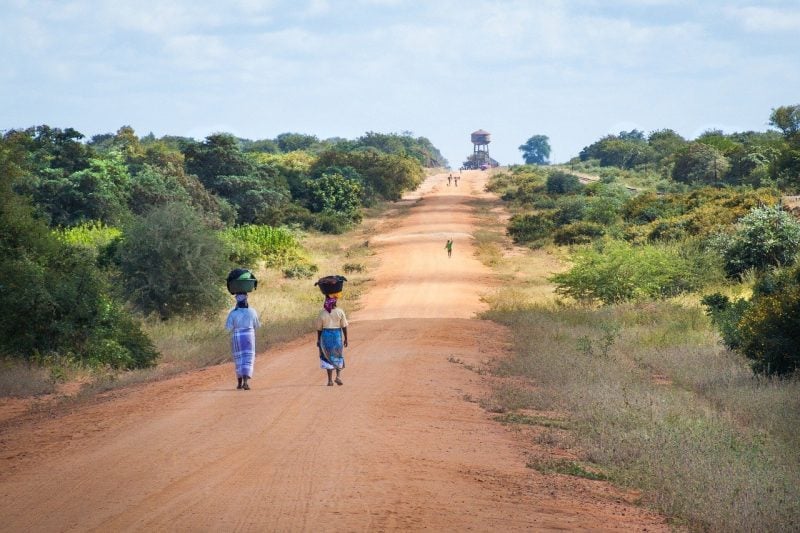 Mozambique travel tips
You need a visa to travel to Mozambique. You can purchase it on arrival, and it is valid for 30 days. 

Portuguese is the official language of Mozambique. Learn some basic phrases in Portuguese and download an offline dictionary. Locals in tourist areas may speak some English, but in general, the English language is not very popular.

Diving and snorkelling are among the best things to do in Mozambique. The country boasts beautiful, pristine beaches with clear water and gorgeous coral reefs.

Eating local seafood dishes is a must-do in Mozambique.

Malaria is present in Mozambique. Talk to your doctor about how to prevent malaria while travelling. Malaria precautions are essential. Use a mosquito repellent and a mosquito net. Wear lightweight long-sleeve shirts and trousers in the evening to avoid mosquito bites. 

The best time to visit Mozambique is during the dry months of April to October. The best time for wildlife viewing is between July and October.

Mozambique is relatively safe. Just take the usual precautions — don't flash your belongings and keep your wits about you. Don't travel or walk alone at night.

How to get around Mozambique? Domestic flights are your best option. Another option is to use local buses or minivans. Bus and minivan tickets are cheap, but driving is poor, and road conditions are bad.