Best places to visit in SARDINIA
Are you planning a trip to Sardinia and wondering what are the best places to visit in Sardinia? Sardinia, an Italian island, is the second-largest island in the Mediterranean Sea and one of the most geologically ancient bodies of land in Europe.
This lovely island often is chosen by many travellers as a beach destination and is best for its clear turquoise sea and exquisite sandy beaches.
But sun and sea are not the only things Sardinia has to offer.
Its historical towns, ancient little villages, natural wonders, tasty food, rich history and culture are other reasons travellers love Sardinia so much.
But what to do in Sardinia? Check out our list of some of the best places to visit in Sardinia and plan the perfect trip to this Italian island!
7 best places to visit in Sardinia
Cagliari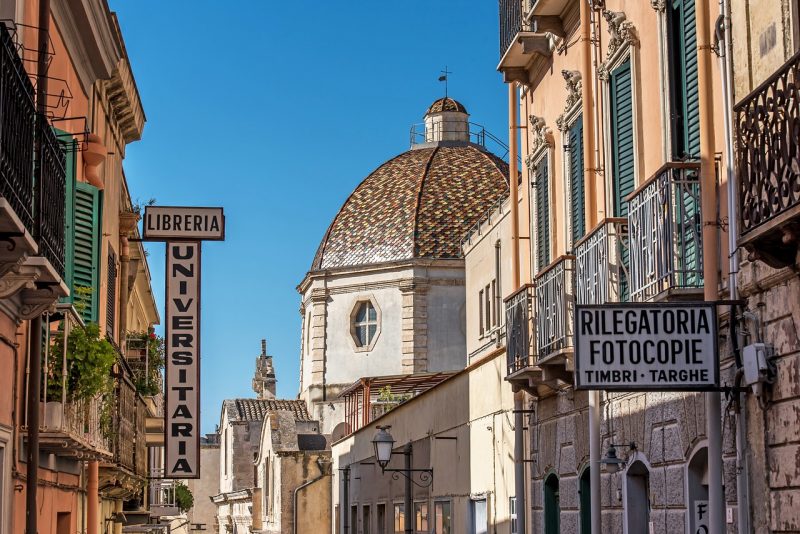 Cagliari is the capital city of the Italian island of Sardinia. 
Boasting a friendly, laid-back vibe, Cagliari is undoubtedly one of the best places to visit in Sardinia. As Cagliari Airport is the main gateway to Sardinia, Cagliari is a good starting point for your trip to this Italian island.
This lovely city with tree-fringed boulevards is the most Italian of Sardinia's cities. It boasts a beautiful historical neighbourhood, located on a hill — Quartiere Castello. Can be called to the oldest and most interesting part of the city. It features narrow streets, a university, a cathedral, museums, towers and palazzi.
Do not miss Cagliari's seafront Marina district. It is a scenic waterfront neighbourhood with bars, restaurants, cafes and popular landmarks.
Maddalena National Park 
Maddalena National Park is a geo-marine national park off the northern coast of Sardinia.
It covers both land and sea — over 12,000 hectares of land and sea, and 180 kilometres of coasts. The national park comprises a chain of numerous islands: Maddalena, the most important, Caprera, Santo Stefano, Spargi, Budelli, Santa Maria and Razzoli. These seven main islands call also as the "seven sisters".
Thanks to the beautiful azure, turquoise, and cobalt blue waters, Maddalena National Park is a great destination for boat trips, scuba diving and snorkelling.
What else? Definitely explore the best beaches of the national park: Spiaggia di Cala Coticcio, Cala Brigantina, Testa di Polpo, Cala Caprarese, Spiaggia di Cala Spalmatore, Spiaggia Cala Francese, Porto della Madonna, Garibaldi Beach and many more.
Olbia & Costa Smeralda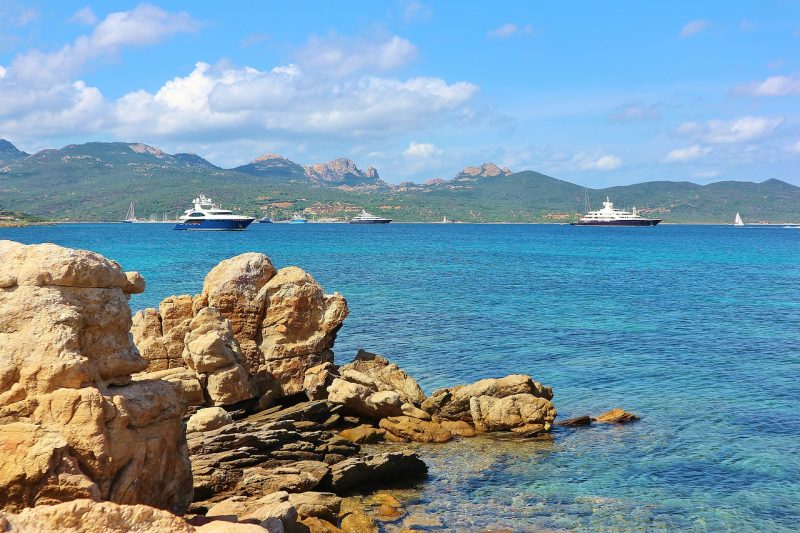 Olbia is a coastal city in northeast Sardinia and a gateway to Costa Smeralda where some of the best-known beaches in Sardinia are located.
It has both a port and an airport. You can fly into Olbia from multiple European cities.
Most tourists heading to Costa Smeralda often leave Olbia without spending any time in the city.
That's why we recommend you to spend at least a few hours exploring Olbia. It boasts a rich history and a nice atmosphere. The city offers its visitors several interesting museums which are worth a visit. There are multiple beautiful historical buildings, too. Explore Corso Umberto, Olbia's main street where you can find many cafes, boutiques, restaurants and bars.
When you've seen Olbia, head to Costa Smeralda — a gorgeous coastal area with a length of about 20 km. Boasting white sand beaches, golf clubs and luxurious hotels, it is a popular tourist destination. The main towns and villages in the area, for example, Porto Cervo, Liscia di Vacca, Capriccioli, and Romazzino.
Alghero
Alghero is a town in northwestern Sardinia, next to the Mediterranean Sea. It offers several great tourist attractions.
Explore Alghero historical centre (the old town) which is the most interesting neighbourhood to visit in Alghero. With its picture-perfect, narrow paved streets and historical monuments, it is one of the best places to visit in Sardinia.
Do not miss the recently renovated medieval fortifications and bastions of Alghero.
There are several beautiful beaches in and around Alghero, such as Maria Pia, Lido San Giovanni, Bombarde beach, Lazzaretto beach and a few other beaches.
If you are visiting Alghero, do not miss Neptune's Grotto— a stalactite cave near the town of Alghero.
If you love hiking, head to Porto Conte Regional Natural Park. It has several hiking and biking paths. Walk along the rocky coast and enjoy beautiful sea views.
Castelsardo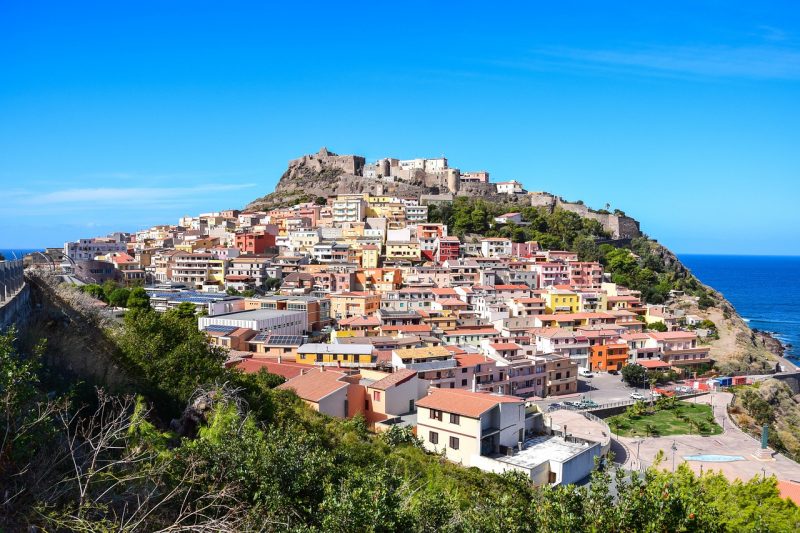 Castelsardo is a town on the northern coast of Sardinia.
It has a picturesque fortified historic town that is wrapped around a hill, rising from the rocky coast. Castelsardo's old town with its castle is the most popular landmark in the town.
The town of Castelsardo is also famous for basket weaving. There's a museum dedicated to this craft — Museo dell'Intreccio del Mediterraneo. It is a small museum housed in Castelsardo's medieval castle.
The Gulf of Orosei
Stretching some 30 kilometres along the eastern coast of Sardinia, the Gulf of Orosei is one of the most exquisite and fascinating areas of Sardinia. 
It is considered one of the wildest and most unspoilt coastal areas of the island, and thus — one of the best places to visit in Sardinia.
The Gulf of Orosei is known for its remote beaches, stunning rocky coves, beautiful nature and hiking trails.
Hike to the famous beach of Cala Luna. It is a spectacular place — set against a backdrop of steep limestone cliffs, it has crystal clear waters and a pristine sandy beach. Cala Luna is one of the best beaches for snorkelling in Sardinia.
Visit Cala Goloritzé. Created by a landslide in 1962, the beach is famous for its high pinnacle of 143 meters. Cala Goloritzé is one of Italy's most celebrated beaches.
Murals of Orgosolo 
Orgosolo is a small town located in the Province of Nuoro, about 20 km south of Nuoro and 110 kilometres north of Cagliari. It's a small place with a character.
The little town is known for its murals. They have rich content — from countryside-themed murals to murals portraying global history; from local history to modern politics. Orgosolo murals range from the modern to the old, some of them even faded.
The area around the town of Orgosolo offers some hiking options such as Monte Corrasi, Monte Novo San Giovanni, Foresta di Montes and Monte Ortobene.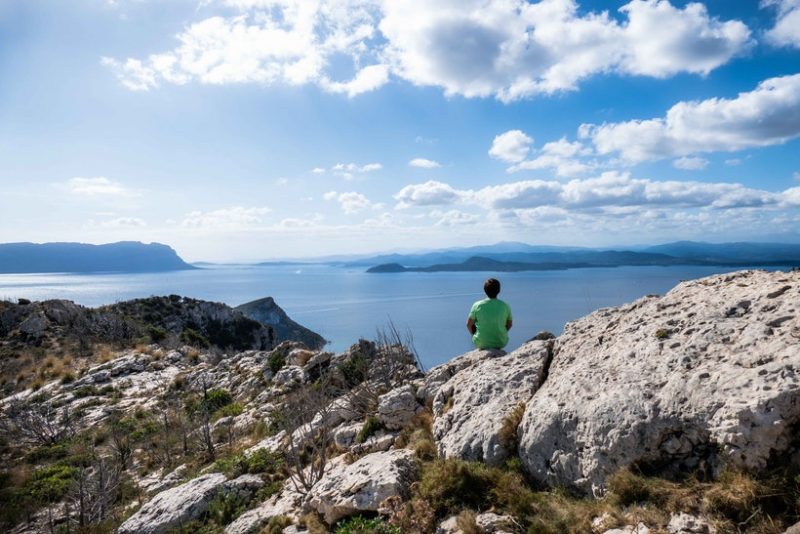 Sardinia travel tips
Sardinia is an Italian island. EU nationals do not need a visa to travel to Sardinia.

You can get to Sardinia by air or sea. There are 3 international airports on the island. Ferries to Sardinia depart from several cities of mainland Italy.

The best time to visit Sardinia is from April to June, and from September to the end of October.

Download an offline dictionary and learn some basic phrases in Italian. Your knowledge of the language will come in handy in smaller towns and outside the main tourist areas, where people speak less in the English language.

The island's sand is protected. Please note that it is ILLEGAL to take sand and pebbles from Sardinia's beaches. You can get a fine for that.

Renting a car is the most efficient way to get around in Sardinia. You can also use public transport (bus and train), but it can be time-consuming and quite difficult when you are visiting remote places. If you plan to rent a car, get a small car.

In the cities, use public transport instead of taxis. It will save you some money.

In Sardinia is delicious seafood and wine. Definitely try it during your trip to Sardinia!