7 best places to visit in SLOVAKIA
Curious about the best places to visit in Slovakia? Slovakia is one of the most popular destinations in Europe and deservedly so. It has so much to offer to its visitors.
In Slovakia, you'll see some of Europe's most jaw-dropping scenery, great national parks, UNESCO-listed ancient forests, spectacular wooden churches, stunning castles and other historical buildings. And most importantly — Slovakia is easy to visit and affordable. It's a perfect destination for your first trip abroad.
Sounds enticing? Do you want to visit Slovakia? Then you have found yourself in the right place.
We've created this list of some of the best places to visit in Slovakia to help you with the task of planning your trip to Slovakia.
7 best places to visit in Slovakia
Bratislava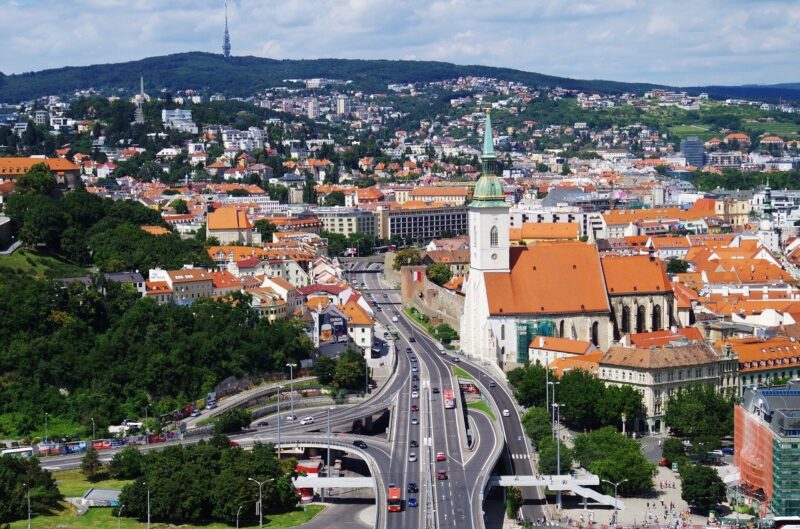 Bratislava is the capital and largest city of Slovakia.
It is also the political, cultural and economic centre, and one of the best places to visit in Slovakia.
First mentioned in 907, Bratislava has a rich history. And the charming Old Town is where you can experience the history of Bratislava. It is also the most beautiful part of Bratislava.
Stroll along the old and narrow streets of the Old Town. Visit the Bratislava castle which offers magnificent views of the city. Marvel at the historical buildings and monuments.  
Visit the St Martin's Cathedral which is the largest and one of the oldest churches in Bratislava.
The Blue Church (the Church of St. Elizabeth) is another very popular landmark and tourist attraction in Bratislava.
When visiting Bratislava, do not miss the ruins of Devín Castle. They are located in Devín, which is a borough of Bratislava. The ruins are perched on a cliff (with an elevation of 212 meters) and overlook the Danube and Morava rivers.
High Tatras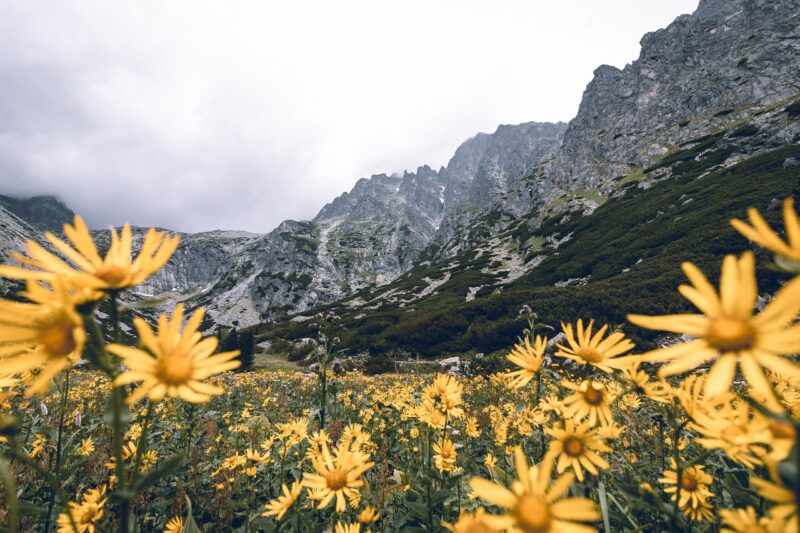 The High Tatras are a mountain range along the border of northern Slovakia and southern Poland. It is a very popular destination in Eastern Europe, both in summer and winter.
As the High Tatras has 29 peaks over 2500 metres, it's a great place for hiking. There are several ski resorts as well.
The High Tatras has plenty of places to visit and explore and so many great hikes!
Morskie Oko — the largest lake in the Tatra mountains. It lies at an elevation of 1395 m and is surrounded by peaks that rise about 1000 m above it.

Štrbské Pleso — a famous lake and resort with some of the most beautiful views in the High Tatras.

Gerlachovský štít — with an elevation of 2655 m it is the highest peak of the High Tatras and of Slovakia.

Rysy — a mountain and a very popular hiking destination. Rysy has three summits: at 2503 m, at 2499 m and at 2473 m.

Zelené Pleso — a lake with spectacular views. The Zelené Pleso hike is one of the most beautiful hikes in the region.

Popradské Pleso — a mountain lake of glacial origin.

Lomnický štít (and the Cable Car) — one of the highest and most visited peaks in the High Tatras.

Kriváň — iconic peak in the High Tatra Mountains.

Belianska Cave — a large stalactite cave. The only one open to the public in the Tatras.
Spiš Castle
Spiš Castle is a UNESCO World Heritage Site and one of the largest castle sites in Central Europe.
Dating back to the 12th century, Spiš Castle once was the political, economic and cultural centre of Szepes County of the Kingdom of Hungary. 
Due to its sheer size and picturesque location on the hill, it is one of the most popular & best places to visit in Slovakia.
Definitely climb up the central tower for spectacular panoramic views across the Spiš region.
Slovak Paradise National Park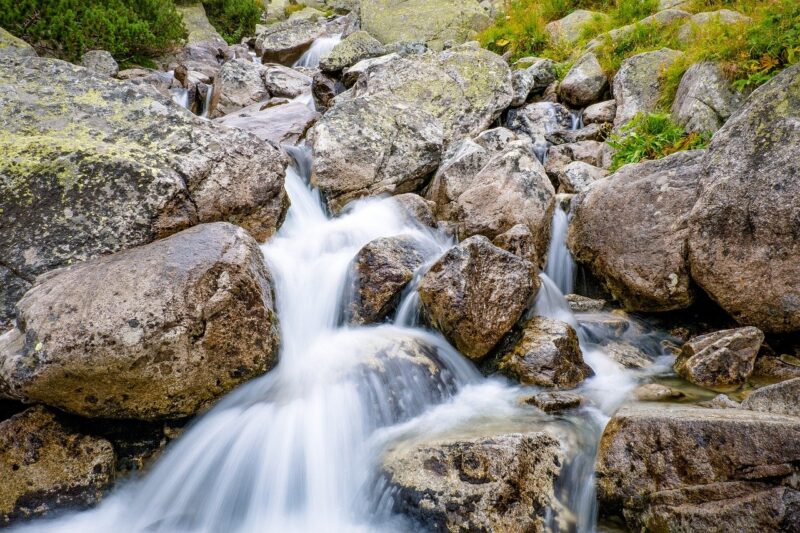 Known for its waterfalls, gorges and forested areas, Slovak Paradise National Park is a nature lovers playground. 
In total there is about 300 km of hiking trails and several bike trails. But the park is mainly known for its hikes which are often equipped with ladders, chains and bridges.
If you are an avid hiker who is not afraid of challenges, visiting Slovak Paradise National Park is a must!
Wooden churches of the Slovak Carpathians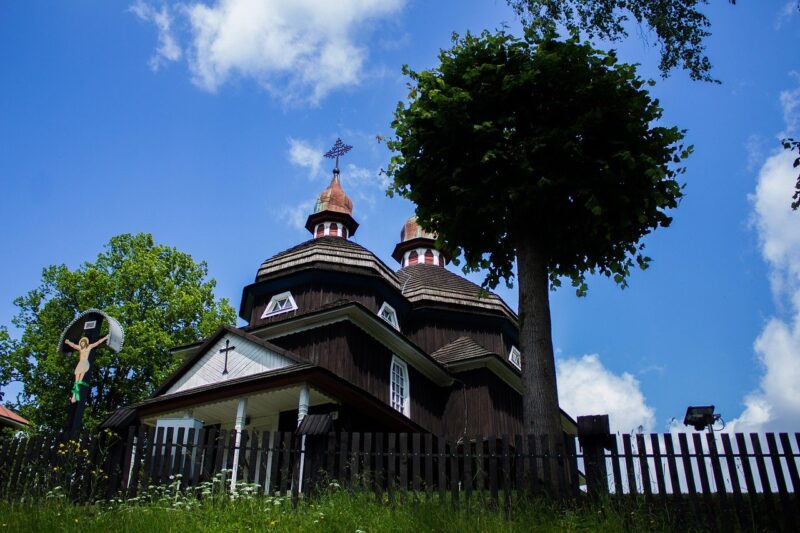 Wooden churches of the Slovak Carpathians is a UNESCO World Heritage Site that consists of nine wooden churches scattered all around Slovak Carpathians.
These unique wooden churches are constructed between the 16th and 18th centuries, and each of them features a unique, distinctive design and characteristics.
There are:
Two Roman Catholic churches in Hervartov and Tvrdošín;

Three Protestant churches in Hronsek, Leštiny, Kežmarok;

Three Greek Catholic churches in Bodružal, Ruská Bystrá, Ladomirová;

A belfry in Hronsek.
Bojnice
Bojnice is a historical town in central Slovakia. It is home to Bojnice Castle, the oldest zoo in Slovakia and one of the oldest spas in the country.
Bojnice Castle definitely should be on your list — it is the most visited castle in Slovakia. And deservedly so. It's truly amazing.
This magnificent castle with its impressive towers and turrets looks like a castle from a fairy tale. Due to its appearance, it's a popular filming stage for a fairy tale and fantasy movies.
The best time to visit Bojnice castle is during the International Festival of Ghosts and Spirits in April/May when the visitors can enjoy the eerie atmosphere and partake in various activities. Costumed guides put on performances and lead visitors on "ghost-tours".
Košice
Košice is the second-largest city in Slovakia, after the capital Bratislava.
Košice is the cultural centre of eastern Slovakia and is home to many museums, galleries, and theatres. 
It's hard not to like Košice.
The city has a well-preserved historical centre, which is the largest among towns in Slovakia. It is truly a medieval gem. Wandering around Košice historical centre will feel like stepping back in time.
There's a fantastic collection of historical buildings around Košice central square. It is believed that the central square contains the largest collection of historical monuments in Slovakia.
In 2013 Košice was the European Capital of Culture together with Marseille.
Slovakia travel tips
It's easy to travel around Slovakia. It is a relatively small country. Mostly it takes just 3-6 hours to get from one city to another. The country has a good transport system. Buses and trains are reliable and inexpensive.

But the easiest way to get around Slovakia is by car. This will give travellers maximum flexibility.

If you are visiting Slovakia during June, July and August, expect crowds and queues, as it's the peak season.

We would recommend visiting in May or September when the weather is pleasant, and there are less crowds.

If you love snow sports, winter (December until March) is the best time to visit Slovakia.

Euro is the official currency in Slovakia since the 1st of January 2009.

If you want to withdraw money, look for ATMs of the local banks. We do not recommend you to use non-bank ATMs (e.g., EuroNet ATM). These ATMs charge big fees and offer bad exchange rates.