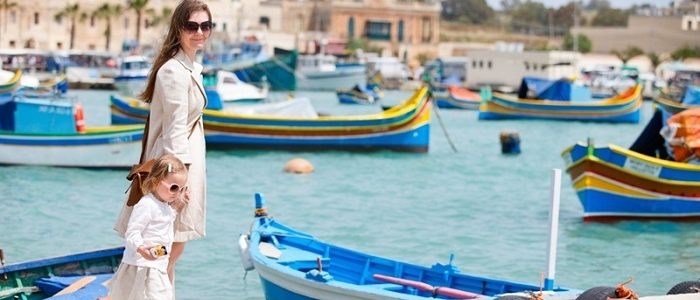 From Germany: 7 days in MALTA for €70 (flights + 3* hotel)!
Last minute 7 days holiday package to MALTA from Germany for just €70 per person (flights + 3* hotel). Find cheap holiday package to Malta from Germany and book your ticket at the best price! The holidays will cost only from €70 round-trip.
Malta, officially known as the Republic of Malta, is a Southern European island country consisting of an archipelago in the Mediterranean Sea. Malta packs glorious variety into its small archipelago. You'll find prehistoric temples, fossil-studded cliffs, hidden coves, thrilling scuba diving and a history of remarkable intensity. Malta's geographical location in the centre of the Mediterranean made it an alluring and much-fought-over prize, and the islands are full of majestic above- and below-ground defences. Malta's landscape contrasts rocky stretches of coast that end in dizzying limestone cliffs with sheltered bays that hide deep blue water and red-gold beaches. Malta is packed with interest, yet is laid-back and easy! There are boat trips, beautiful towns, periwinkle sea, friendly people and soul-feeding views. Combine sightseeing and beaches on Malta with a relaxing stay on Gozo, with its hillocks, small villages and carved-out coast, and you have the perfect holiday!
Travel dates:
January 2018
Routes and examples dates:
Hannover – Malta – Hannover:
3 – 10 Jan €70
Leipzig – Malta – Leipzig:
3 – 10 Jan €74
10 – 17 Jan €104
Stuttgart – Malta – Stuttgart:
10 – 17 Jan €102
Berlin – Malta – Berlin:
6 – 13 Jan €103
And other possible travel dates.
Hotel:
San Pawn 3*
Inside pool
Outside pool
Wi-fi
Gym
Bar
TV
Where to book:
Visit RESTPLATZ BOERSE
Checked-in baggage + cabin baggage are included!
The flights are operated by Small Planet Airlines.
Keep following TravelFree.info blog and LIKE our Facebook page, Google+ page, Twitter page, Instagram page
Accommodation:
Compare thousands of travel sites and save money using the world`s largest hotels search HotelsCombined.

Car rental:
You can find the best car rental prices on Rentalcars.com.
Have a look at Trip Advisor when planning your holiday to find out what's hot and what's not when it comes to all the local attractions.
To know more about Malta, you can visit and read more in Wikitravel here
Printscreen: