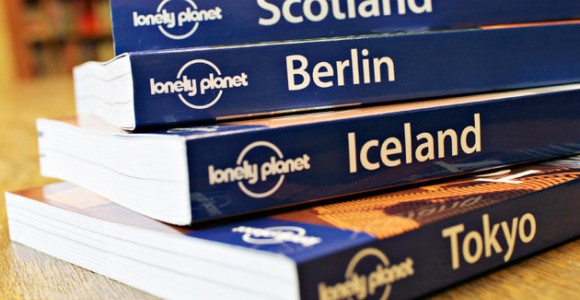 Lonely Planet: 50% off all ebooks!
Lonely Planet: 50% off all ebooks! Lonely Planet launched another great sale today! Right now you can get 50% off all Lonely Planet ebooks!
Where is the best place to visit right now? As self-confessed travel geeks, our staff rack up hundreds of thousands of miles each year, exploring most of the planet in the process. And each year we ask everyone at Lonely Planet for their latest recommendations – from our authors and editors to our online family of bloggers and tweeters.
To get the discount you should use promo code
when you check out.
This offer is valid on absolutely all Lonely Planet city guides.
From July 15th to July 19th, so you better hurry up and purchase the books before it's over.
Lonely Planet – some of the best guides for independent travelers. And with the new discounts – still one of the cheapest. Highly recommend their use when traveling, it is at times reduces the cost.
In order to get a discount when buying online http://shop.lonelyplanet.com/ need to use the promo code: SAVE50NOW and choose country for delivery (Latvia, Lithuania Estonia, for example).
Simply add the book to your shopping cart, enter the promo code above and you have discount for your order!
Keep following our blog and LIKE our Facebook page, Google+ page, Twitter page
Accommodation:
1) Compare thousands of travel sites and save up to 80 % on Hotels Combined.


2) If you are interested in booking apartment or room then definitely visit AIRBNB.com (here you will get €23 bonus credit for accommodation after registration).
Have a look at Trip Advisor when planning your holiday to find out whats hot and whats not when it comes to all the local attractions.