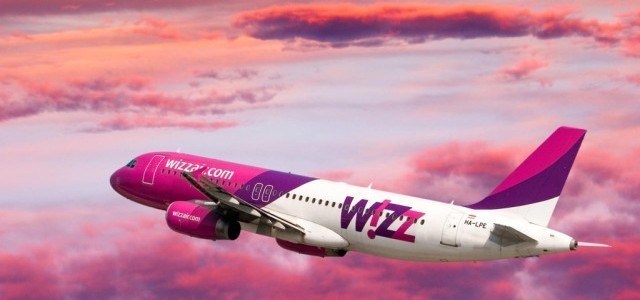 WizzAir SALE: 20% OFF for everyone!
WizzAir SALE: 20% OFF for everyone! Wizzair SALE: you have a chance to book flights with 20 % discount. This offer is for everyone. If you were planning to book your flight with low-cost airline WizzAir this is the right time!
Wizz Air Hungary Ltd. is a Hungarian low-cost airline with its head office on the property of Budapest Liszt Ferenc International Airport in Budapest. The airline typically uses secondary airports serving many cities across Europe, Israel and the United Arab Emirates. It has the largest fleet of any Hungarian airline, although it is not a flag carrier, and currently serves 35 countries. Its Jersey based parent company, Wizz Air Holdings Plc, is listed on the London Stock Exchange and is a constituent of the FTSE 250 Index.
This promotional sale with WizzAir is valid between 13 and 15 January!
Where to book?
Visit Wizzair
For full conditions or in case of booking please visit WizzAir directly. To become WDC member or to read full conditions of the membership please check here.
More detailed information about Wizz Air baggage allowance and fees at www.airlinesbaggage.com
Keep following TravelFree.info blog and LIKE our Facebook page, Google+ page, Twitter page
Accommodation:
1) Compare thousands of travel sites and save money using the world`s largest hotels search HotelsCombined.

2) If you are interested in booking apartment or room then definitely visit airbnb.com (here you will get $25 bonus credit for accommodation after registration).
Car rental:
Have a look at Trip Advisor when planning your holiday to find out whats hot and whats not when it comes to all the local attractions.
Printscreen: