Best places to visit in CHINA (Part 2)
Known for its magnificent ancient architecture and unique culture, China has been a popular tourist destination in Asia for years.
China is an ancient civilization and has introduced some of the most important inventions to the rest of the world.
Now China is one of the most modern countries in Asia, and quickly it is gaining its importance globally. 
But what to see in China as a tourist? There are plenty of interesting places to visit and amazing things to do in China. It's nearly impossible to tell you about all of them, so we had to choose our most favorite ones.
Best places to visit in China
1. Zhangjiajie National Forest Park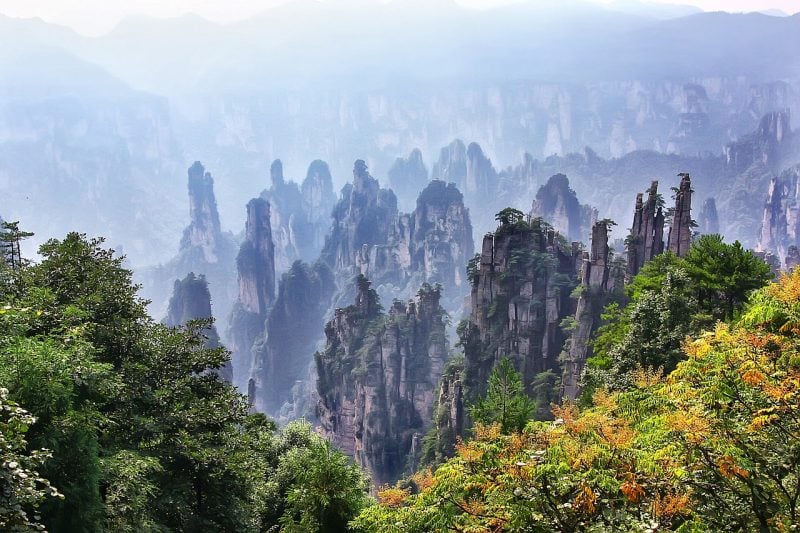 Have you seen the Avatar movie and marveled at the beautiful scenery? Good news – this natural beauty seen in the movie is real and can be witnessed in China, in Zhangjiajie National Forest Park!
Zhangjiajie National Forest Park is a unique forest park full of unusual sandstone formations. 
Not only the park is full with natural wonders (beautiful rivers and waterfalls) in addition to the sandstone pillars, but also has a few man-made attractions – cable cars, viewing platforms, the Zhangjiajie's glass bridge, and the Hundred Dragon Elevator.
The Zhangjiajie National Forest Park is listed as a UNESCO global geopark.
2. Guilin
Being one of the most scenic places in the country, Guilin is surely among the best places to visit in China.
Guilin area is known for its dramatic limestone hills on the banks of the Li River, and stunning landscapes. To enjoy the natural beauty of the area, go on a cruise from Guilin to Yangshuo. A scene from the Li River is printed on the back of 20 Yuan banknotes.
Yangshuo is a very picturesque small town downstream of Guilin which you shouldn't miss.
There are several other scenic places which are within short traveling distance from Guilin.
Longji rice terraces, a popular tourist attraction in China, are located some 100 km from Guilin. 
Elephant Trunk Hill, an elephant-shaped hill on the bank of the river, is another popular sight in the area.
South China Karst is a UNESCO World Heritage site, which is noted for its karst forest.
The natural beauty can be seen also in the city itself. Guilin is surrounded not only by the karst hills but also by lakes and rivers. For hundreds of years already the city is the political, economic and cultural center of Guangxi province.
3. Shanghai
Situated on China's central coast, Shanghai is one of the best-known cities in China. It's the largest city in China and a well-known global financial hub.
What to do in Shanghai? Take a stroll on Band to take the best Instagram shots of Shanghai's skyscrapers. Visit the French Concession, if you want to see a completely different Shanghai, dotted with elegant cafes and bistros. Visit Shanghai Tower to take a look at the city from above. By the way, Shanghai Tower is 3rd tallest in the world.
4. Tiger Leaping Gorge & Shangri-la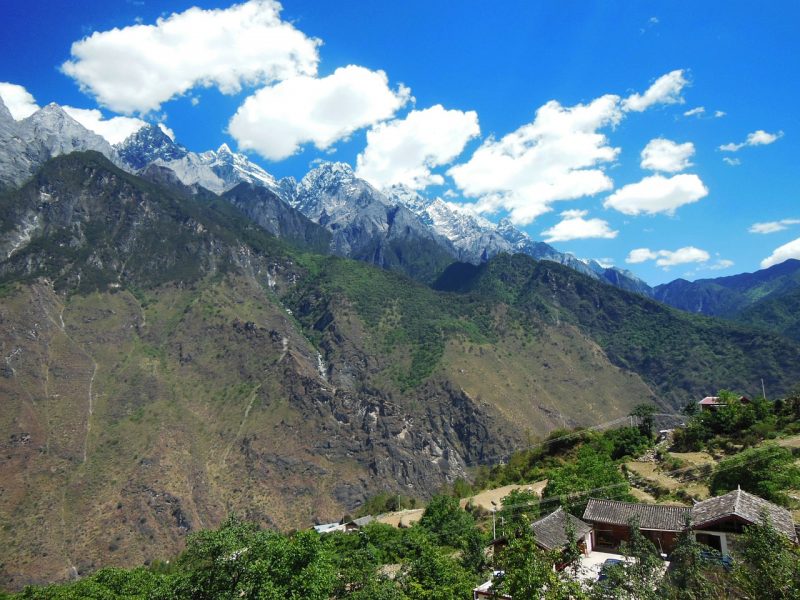 Tiger Leaping Gorge is one of the deepest canyons in the world. This spectacular canyon is 15 km long and its maximum depth is approximately 3790 meters. There's a scenic trail, which is not that hard. The Tiger Leaping Gorge trail gives you stunning views of the mountains and the river canyon.
How long does it take to hike the trail? It depends on how much per day you want to hike. Usually, it's only a couple of days. After finishing the trail, we recommend you to head to Shangri-la (Xianggelila), which is a high altitude city. Shangri-la is known for its Tibetan culture and beautiful mountain landscapes.
5. Chengdu
Chengdu is known for its Giant Panda Breeding Center (Chengdu Research Base of Giant Panda Breeding), and it is one of the most popular attractions in all of China.
The center is home to around 80 giant pandas and is open to visitors. It is classified as an AAAA tourist attraction which is the second-highest rating for tourist attraction in China.
Also, Chengdu is known as one of the UNESCO Cities of Gastronomy. When traveling to Chengdu, definitely try the traditional hot pot!
6. Hainan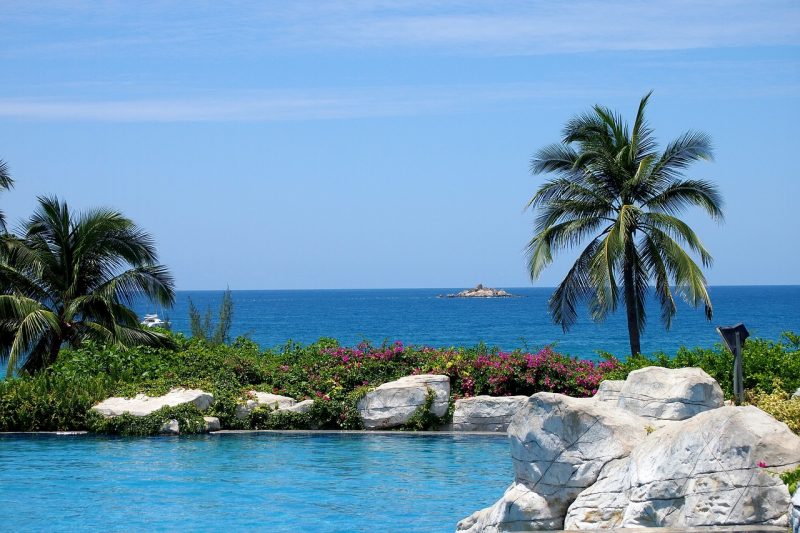 Known for tropical climate, the island attracts both local and international tourists. Hainan is home to various luxury beach resorts and beautiful beaches. 
But the beaches and resorts are not the only things that attract visitors to this beautiful island.
Nanshan Temple in Sanya is an important Buddhist site.
Qilou Old Street in Haikou features beautiful architecture. Here you'll see colonial-style buildings similar to those in Penang, Malacca (Malaysia) and Singapore.
Also, there's a volcano park on the island!
7. Hong Kong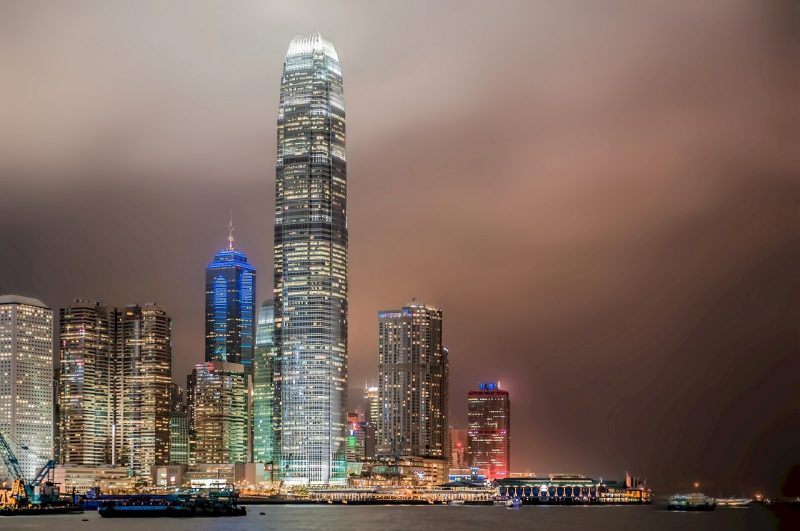 Hong Kong, an autonomous territory in southeastern China, is a global financial hub, and a popular tourist destination among Western and Eastern tourists alike.
Hong Kong is one of the world's most densely populated regions, and it has the largest number of skyscrapers in the world (more than 300!), most of them situated around Victoria Harbour.
However, a large number of skyscrapers and modernity are not the only reasons tourists flock to Hong Kong. It's also the city's unique cuisine, great shopping opportunities, and incredibly fancy restaurants. Also – stunning nature, numerous hiking trails, and amazing beaches are among the reasons why to go on your next vacation to Hong Kong!
China travel tips
You need to apply for a visa before arriving in China. Check with the nearest embassy or consulate to learn what are the requirements. Citizens of only a few countries do not need a visa to enter China (in Europe: Bosnia and Herzegovina, Serbia and Belarus).

The younger people in large cities (such as Beijing and Shanghai) speak basic English. But outside the largest cities, English is rarely spoken. We suggest you learn a few key phrases in Chinese and write down important symbols. Make sure you have the destinations and hotel names written in Chinese. Also, offline Chinese dictionaries (or travel phrase guides) will help you get around China

The Chinese government censors the internet, and sites like Facebook, Google, WordPress, and Instagram are blocked in China. If you wish to use them, download and set up a VPN before your trip.

Trains are the major mode of transport, and tickets can sell out quickly. So, book your tickets a few days in advance. 

Download offline maps (e.g., maps.me work in China) and add all the places you want to visit the map. Do this before the trip, as it is quite hard to do with the censored internet.

Weather is diverse in China. Do your research and dress appropriately.

If you are visiting Hong Kong and China in one single trip, plan your itinerary so that Hong Kong is the last stop. If you plan on returning to mainland China after visiting Hong Kong, apply for a double-entry Chinese visa before your trip.

You don't need a visa to travel to Hong Kong.