Best Places to Visit in GREENLAND
Planning a trip to Greenland, and wondering what are the best places to visit in Greenland?
It is a beautifully remote and isolated country with a lot to offer to its visitors.
Being the world's biggest island, Greenland is HUGE. "Vast" is what describes Greenland and its landmarks the best. Everything's so enormous in Greenland. There are vast ice fields, huge fjord systems, imposing glaciers and a huge national park. Greenland's scenery is mind-blowing!
Surely there are many things to do in Greenland but it's impossible to write about all of them, so we had to choose a few of our absolute favourites.
What to do in Greenland? Here's our list of some of the best places to visit in Greenland.
Add them to your Greenland itinerary!
7 Best Places to Visit in Greenland
Visit Greenland's Capital, Nuuk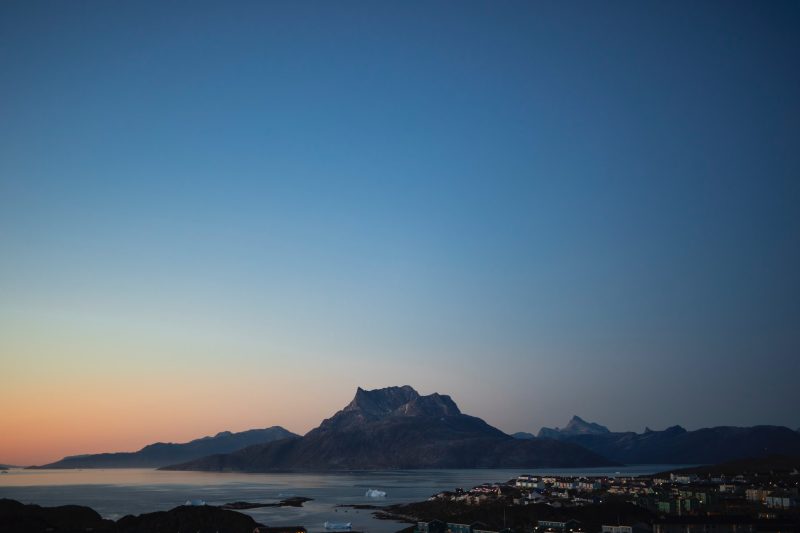 One of the best places where to start your Greenland trip is in the country's capital, Nuuk.
With some 18 000 inhabitants, Nuuk is the largest city in Greenland. It is also the cultural and economic centre of the country, as well as the seat of the government.
With a backdrop of the iconic Sermitsiaq mountain, Nuuk is a very picturesque town. It is known for its little colourful houses and iconic fjord views. One of the largest fjord systems in the world, the Nuuk Fjord, is where Nuuk is located. Going on a boat tour and exploring the fjord is one of the best things to do in Greenland. During the summer, if you are lucky, you may even spot whales in the waters around Nuuk.
Take a boat to Kapisillit to visit the impressive Nuuk Icefjord. Visit Greenland National Museum to learn more about Greenland and the country's past and culture. If you are interested in art, visit the Art Museum of Nuuk to admire Greenlandic art.
If the Kp-index is high, you can see the Northern Lights (Aurora Borealis) in Nuuk. Although the highest chances to see Aurora is outside the city. But if the solar wind activity is high you will be able to marvel at Aurora without venturing far from the town.
Chase Northern Lights (Aurora Borealis)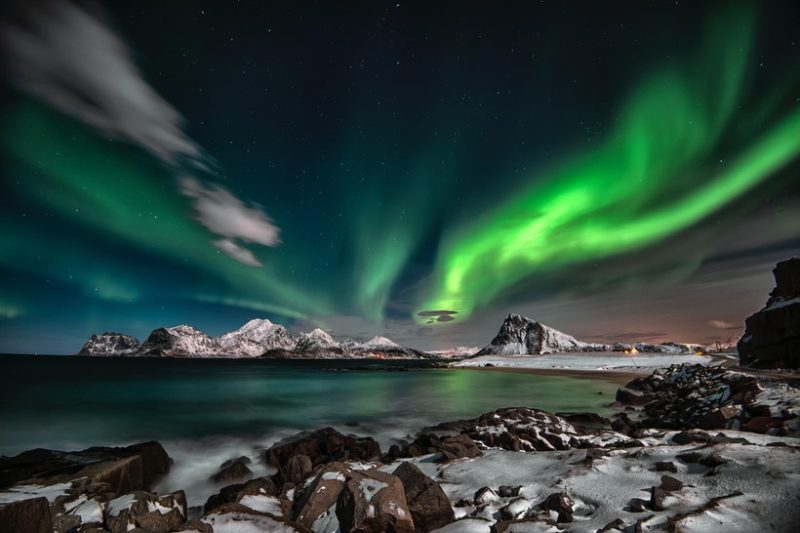 An aurora, also known as the Northern Lights, is a natural phenomenon seen in the high-latitude regions (around the Arctic and Antarctic).
Auroras are the result of solar wind — a stream of charged particles released from the sun that collides with oxygen and hydrogen atoms in the upper atmosphere. The collisions produce the lights of the aurora as the magnetic field of the earth draws the solar wind towards the high-latitude regions.
Greenland is one of the best Northern Lights destinations in the world. The best places for Aurora in Greenland are: Kangerlussuaq, Ilulissat, Kulusuk, Tasiilaq and Sisimiut. You can go on a guided tour if you don't want to search for the perfect spot on your own.
Remember that the Northern Lights aren't visible all year round. The highest chance of seeing Aurora is during the period from September to March or April. Also, it depends on solar activity and cloud cover. It's helpful to check the Northern lights forecast daily when you are travelling in Greenland. So, you don't miss your chance of seeing them. 
Go On A Whale Watching Trip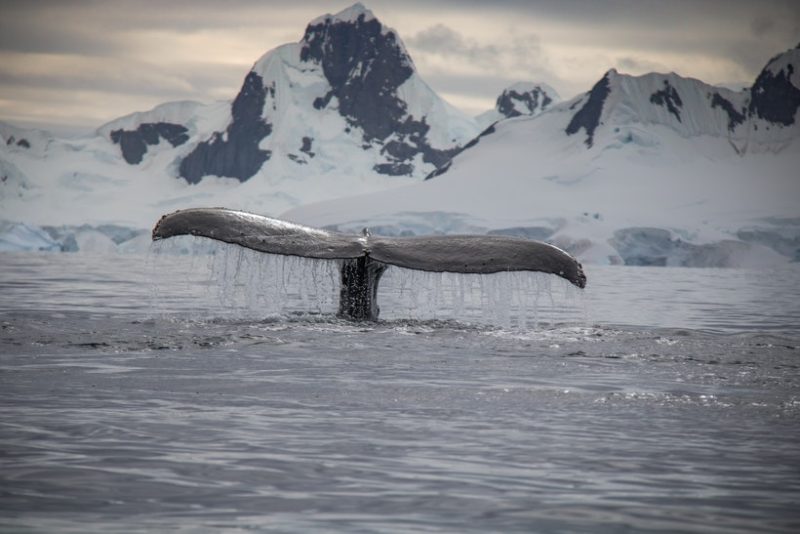 From mid-summer to autumn, there's a chance to see whales. 
And whale watching undoubtedly is one of the best things to do in Greenland. 
Many tour operators in Nuuk, Sisimiut, Ilulissat and other towns offer whale watching excursions. If you are lucky, you will spot several whale species during your Greenland trip, as about 15 species of whales live in the waters around Greenland. 
Visit Ilulissat and See the Towering Icebergs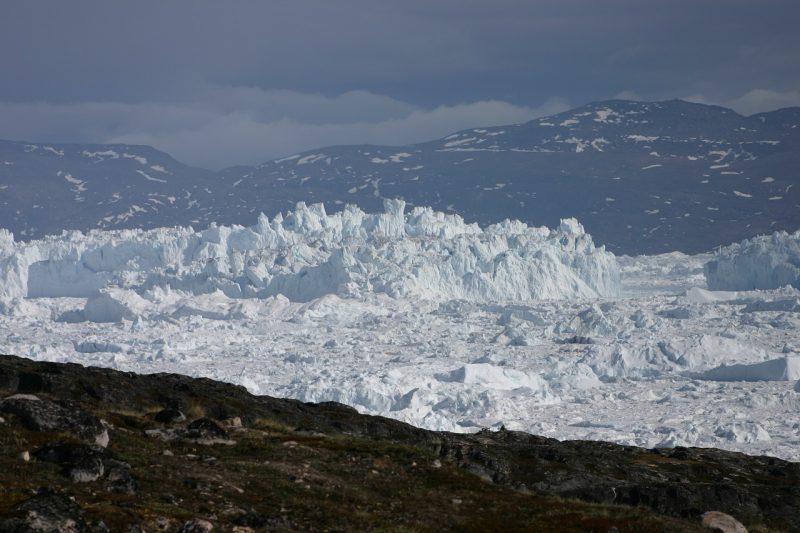 Ilulissat is a coastal town in the west of the country and one of the best places to visit in Greenland. It has a population of just 4600, yet it is the third-largest town in Greenland.
Ilulissat is famous for its wild beauty. The UNESCO-listed Ilulissat Icefjord and huge icebergs are what tourists come to see when they visit Ilulissat.
Do not miss Sermermiut Valley which is a UNESCO World Heritage Site. Hike through the valley to see the remains of ancient settlements dating thousands of years back. The hike will take you to a beautiful viewpoint with breathtaking views of the surrounding icebergs. 
Definitely cruise the Ilulissat Icefjord which is by far the most popular tourist attraction in Greenland.  Marvel at Jakobshavn Glacier (also known as Ilulissat Glacier). It is a large outlet glacier that ends at the sea in the Ilulissat Icefjord. Explore Disko Bugt (Disko Bay) and Disko Island.
Marvel at Russell Glacier
Russell Glacier is an impressive ice mass with a towering ice cliff located in central-western Greenland.
The glacier can be easily accessed from Kangerlussuaq, and because of this fact, it is very popular among tourists. Russell Glacier is where you can start hiking the Arctic Circle Trail (see below). 
At the end of the vast glacier, there's a 60 m-high ice wall. It is an impressive sight, and it's incredible how close you can get to this natural wonder. 
Hike the Arctic Circle Trail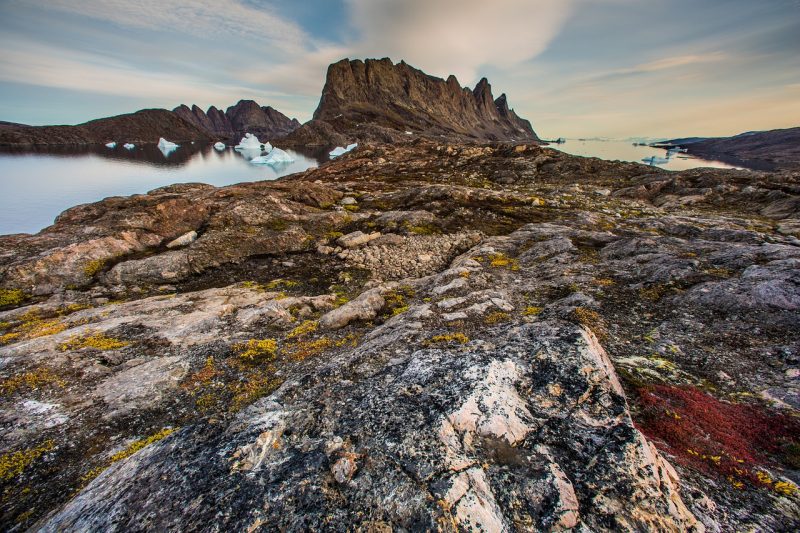 The Arctic Circle Trail is a long-distance trail in Greenland.
It is one of the best things to do in Greenland for nature lovers and hikers.
In total, the Arctic Circle Trail is 165km long. It runs from Kangerlussuaq to Sisimiut. If you want to extend the trek, start hiking from Russell Glacier. Most hikers complete the route in 10 days, but some do it in two weeks.
As the trek is remote, it is crucial to prepare for it. Due to this fact, the hike is suitable only for experienced hikers. You will have to carry camping gear, food, cooking equipment, camping gas, medication, toiletries, power banks and other electronics. You can camp in the wild, or stay in the huts (very basic!) for free. Keep in mind that huts operate on a first-come, first-served basis.
There is no mobile phone reception on the trail, so download your maps beforehand, so they would work offline.
Explore Northeast Greenland National Park
Northeast Greenland National Park is the world's largest national park. 
It is also the northernmost national park in the world and the 9th largest protected area on Earth. With an area of 972,000 square km, Northeast Greenland National Park is larger than 85% of the world's countries. It is the only national park in Greenland. 
Northeast Greenland National Park is one of the most beautiful areas in the Arctic. It boasts marvellous geological formations and amazing landscapes. The national park is home to an abundance of wildlife species. Arctic wolves, hares, foxes, walruses, seals, reindeers, and whales. You can even spot a polar bear!
A national park is also a great place for watching Aurora Borealis.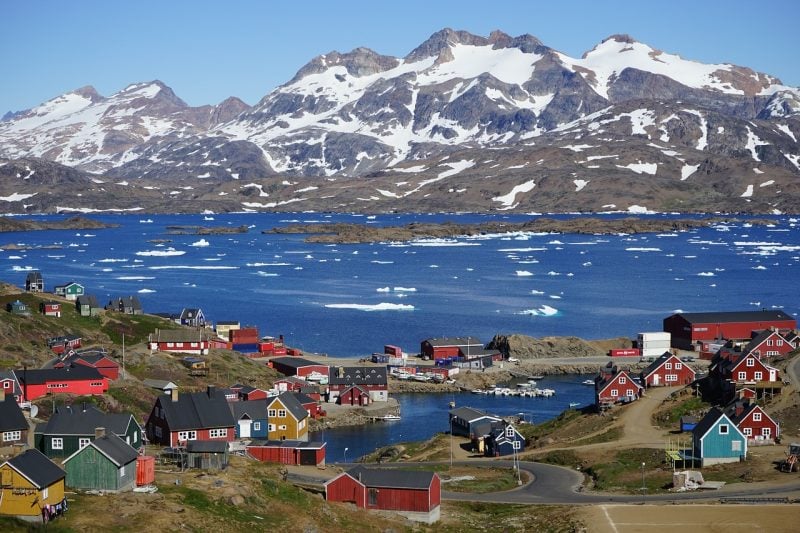 Greenland Travel Tips
Greenland is not a member of the European Union or the Schengen Area.

Nationals of the EU, USA, Canada, Australia, Brazil and a few other countries may visit Greenland without a visa for up to 90 days.

Have you always wanted to see the Northern Lights? You can see them in Greenland! The Northern Lights season is from September to late March or April when it is dark.

If you plan to hike or want to enjoy nature, the best time to go to Greenland is during the summer, but keep in mind that it's also the peak tourism season when the prices are high and hotels are full.

Stay in a guesthouse with a kitchen. So, you can cook your meals and save some money. Eating out is expensive in Greenland.

As roughly 80% of the surface of Greenland is covered by a huge ice sheet, getting around Greenland is not easy. There are virtually no roads between towns. There is only 150 km of roads in the whole country! And only 60 km of them are paved! So, travelling in Greenland can be a challenge.

The most popular modes of transportation in Greenland for tourists are boats and planes. As travelling in Greenland is expensive, many tourists opt for guided excursions or cruise ships.

The Danish krone is the official currency of Greenland.