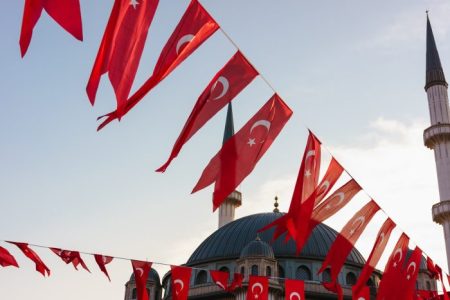 Best Places to Visit in ISTANBUL, TURKEY
Planning a trip to Istanbul, and wondering what are the best places to visit in Istanbul?
Istanbul is one of the most visited cities in Europe. It's not surprising that the city is so famous among foreign tourists. A city that is straddling two continents and is rich with culture and history doesn't deserve less than this!
Istanbul is not only an amazing place for culture lovers, but also for shoppers and culinary enthusiasts. 
But what to do in Istanbul? To help you prepare for your trip, we have created this list of some of the best things to do in Istanbul. 
Check it out!
9 Best Places to Visit in Istanbul
Hagia Sophia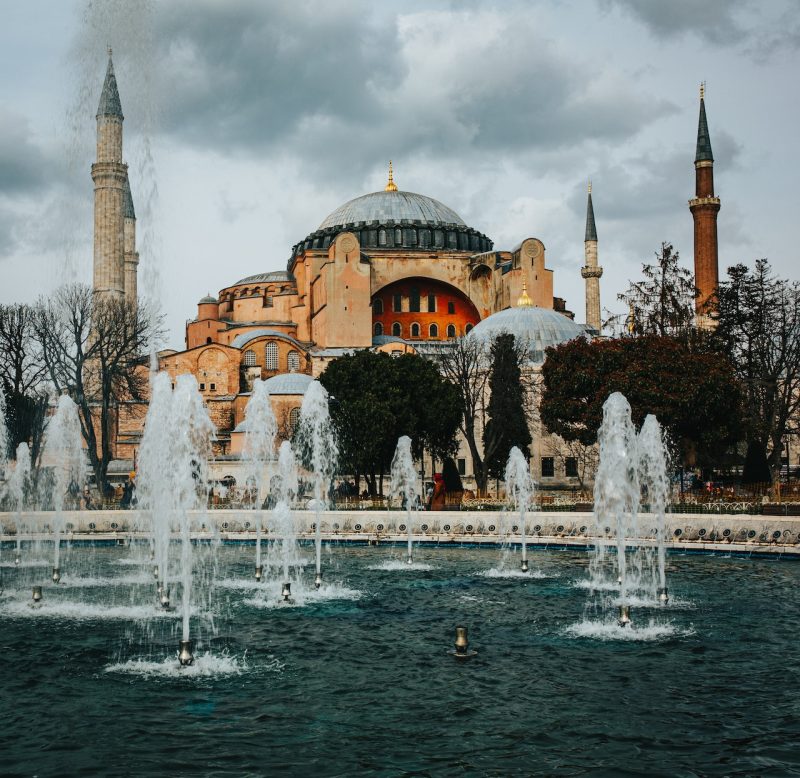 Hagia Sophia is one of the most notable landmarks in Istanbul.
It is a large mosque located in the Sultan Ahmed district, close to other popular attractions including the Blue Mosque and Topkapi Palace. Originally it was built as the Christian cathedral during the Roman Empire more than 1400 years ago! The minarets were added during the Ottoman Empire.
In the 1930s it was transformed into a museum. But since 2018, it's a mosque again.
Hagia Sophia is a UNESCO World Heritage Site.
Blue Mosque
The Blue Mosque (Sultan Ahmed Mosque) is another popular landmark in Istanbul.
Being an Ottoman-era historical mosque, it is one of the most beautiful mosques in the city. Completed in 1616, the mosque features 5 main domes, 8 secondary domes and 6 minarets. The interior of the mosque is adorned with beautiful hand-painted tiles.
Just like Hagia Sophia, the Blue Mosque is a UNESCO World Heritage Site.
Topkapi Palace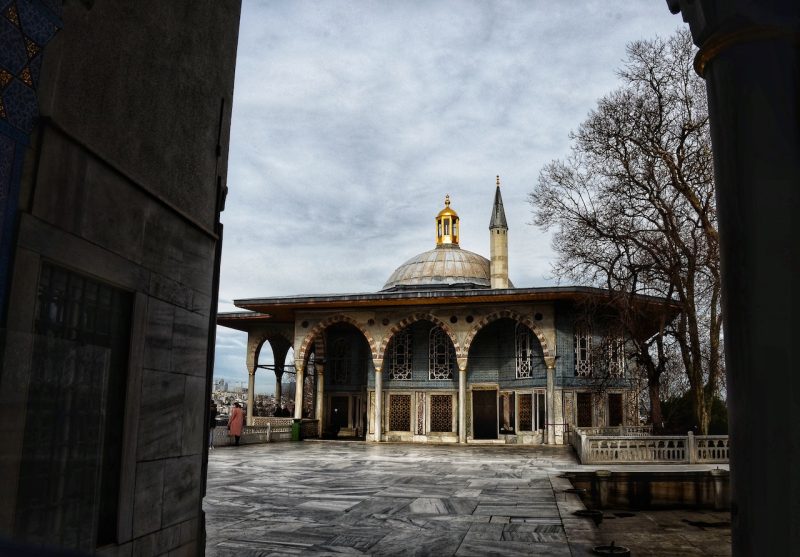 Topkapi Palace is a very famous tourist attraction.
Located near the Blue Mosque and Hagia Sophia, Topkapi Palace is one of the best places to visit in Istanbul. The complex was built in 1465, and in the 15th and 16th centuries, it served as the main residence of the Ottoman sultans. Now it's a large museum dedicated to the Ottoman Empire and modern Turkey.
Topkapi Palace is a UNESCO World Heritage Site.
Grand Bazaar
The Grand Bazaar is one of the largest and oldest covered markets in the world.
Dating back to the 15th century, the Grand Bazaar is a very important historical market and landmark. It contains over 50 covered streets and more than 4000 shops. The total area of this market is about 30,000 m2. It is one of the most visited tourist attractions in the world.
Grand Bazaar is one of the best places to visit in Istanbul for those who love shopping and haggling. In Grand Bazaar, these two go hand in hand. In this market, you'll find everything! And I mean everything! Spices, sweets, jewellery, textiles, carpets, clothes, souvenirs, tableware, handbags, footwear and so much more!
The area around Grand Bazaar is filled with little shops, too. It's a place where plenty of cheap local Turkish restaurants and cafes are located. 
Galata Tower & Galata Neighbourhood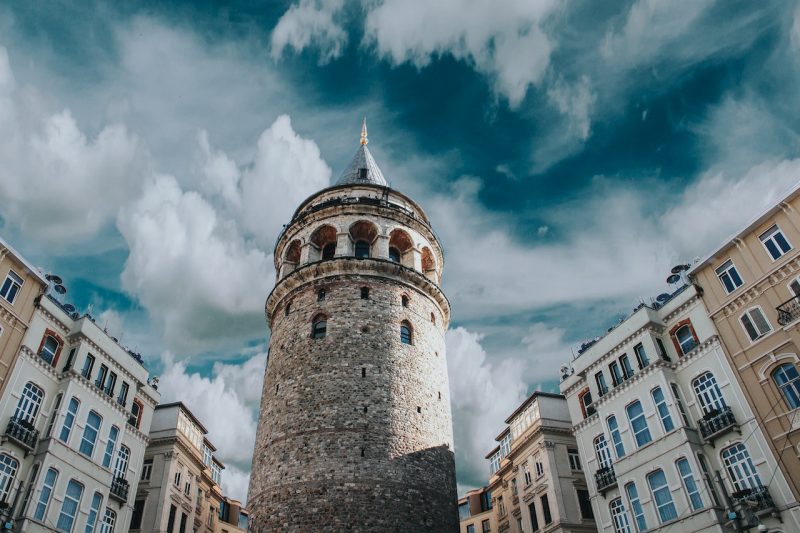 Galata Tower is a 14th-century tower in the Beyoğlu district.
In the 16th century, the tower was used as a prison. Now it's a museum and features a top-floor restaurant. At the top of the tower, there's also an observation deck which offers expansive, 360-degree views of the Bosphorus from its balcony.
Galata Tower is named after the quarter in which it's located (Galata). Galata is one of the oldest neighbourhoods of the city, filled with small shops, chic bars, and old-school restaurants.
Istiklal Caddesi and Taksim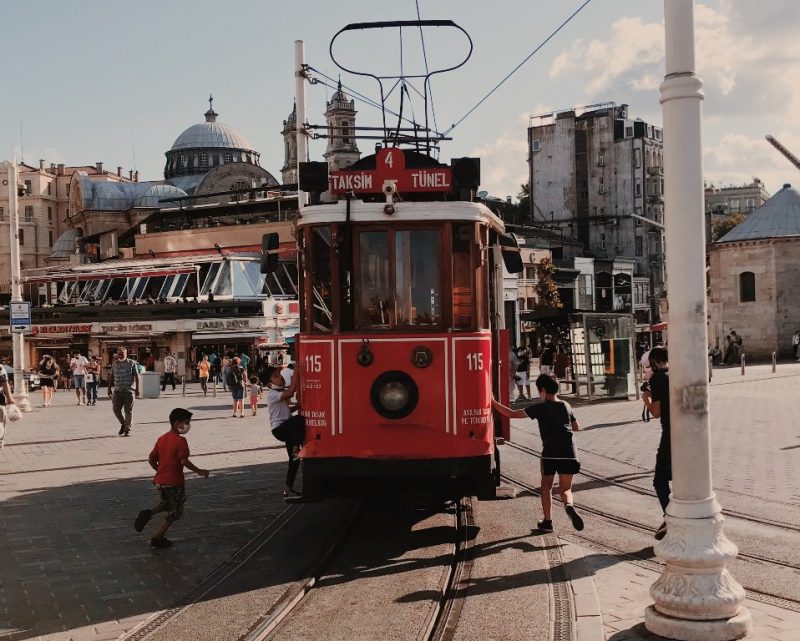 Istiklal Caddesi is a pedestrian street in the heart of Istanbul.
Filled with shops, boutiques and famous brand stores, Istiklal Caddesi is one of the best places to visit in Istanbul, especially if you love shopping for clothes and footwear. 
The street is also known for its high-end sweet shops and Turkish ice cream (Dondurma) vendors that make and serve ice cream in a unique way. In the middle of the street, there are tram tracks on which Istanbul's nostalgic tramway runs. It is one of the remaining historical tram lines in Istanbul (there are plenty of modern ones, though).
Balat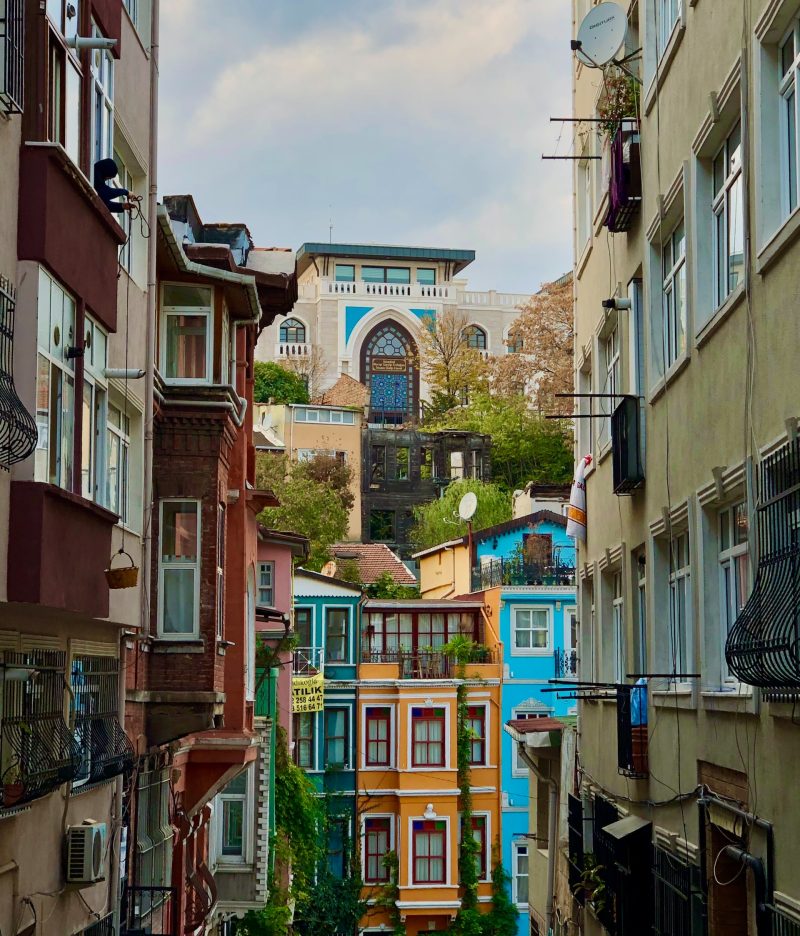 Balat is one of the oldest neighbourhoods in Istanbul.
It is one of the neighbourhoods with the richest history in the city. Once the neighbourhood housed the Jewish community of Istanbul. The neighbourhood's streets are lined with small, historic stone two and three-storey houses. Balat is very popular with tourists, as it's so pretty. Many historical houses have been repainted in bright colours and turned into cafes, restaurants and hotels.
Asian (Anatolian) Side
When you are exploring Istanbul, do not miss its Asian side!
As you might already know, Istanbul is divided into two sides — the European and Asian sides. Between the two sides, there's the Bosphorus strait. Both sides are linked with the Bosphorus Bridge and a number of ferries. 
Currently, the largest mosque in Turkey (the Grand Çamlıca Mosque) is located on the Asian side of Istanbul. It is situated on a hill and can be seen from many places in Istanbul, even from the European side. 
Also, one of the two historical tram lines (T3 Line — Kadıköy-Moda Nostalgia Tramway) is located on the Asian side of the city.
Moda Coastal Park and Pathway is a nice place for a relaxing walk.
Emirgan Park
Emirgan Park is one of the largest public parks in Istanbul.
This park is one of the best places to visit in Istanbul during spring when flowers are in full bloom, and the park grounds are covered with flower carpets. Emirgan Park is known for its vast tulip beds. An annual international tulip festival is held in the park every April.
Istanbul Travel Tips
Many European countries do not require a visa to visit Turkey. Several European nations, however, need to apply for an e-visa prior to arrival. Check with your foreign affairs office as to whether you need an e-visa to enter Turkey. 

If you are interested in culture, history and shopping, but not beaches, visit Turkey during the off-season. Plane tickets and accommodation are very cheap. 

When visiting a mosque, wear modest, conservative clothing. Etiquette at a mosque includes wearing loose-fitting clothes that cover your shoulders, arms and legs.

Istanbul is a paradise when it comes to food! Wander around Istanbul's old town, and you'll see plenty of local cafes and restaurants where you can try local foods such as kofte, manti, lahmacun, borek, pide, dolma, and of course, the kebab.

Do not miss the sweets either! Many local pastry shops around Istanbul sell delicious sweets, including the famous Turkish delight and baklava. Do not try to resist the scent of freshly baked simit (sesame-crusted bread)! They are sold everywhere and cost very little.

Istanbul has a wonderful public transport system. It's vast, efficient, inexpensive and easy to use. Buy IstanbulKart from a ticket machine, top it up and use it to pay for public transport. You can use this card on the metro, LRT, funiculars, trams, buses and ferries.

If you want to visit the Asian Side, take a ferry across the Bosphorus strait. It's a fast and cheap way to travel between the two sides.

Pegasus Airlines offers cheap flights from Istanbul. We would recommend you visit a couple more

destinations in Turkey

.

Do not limit yourself only to Istanbul. 

The best time to visit Istanbul is late spring, early summer and early autumn. If you want to see the famous tulips in Istanbul, come in April. But keep in mind that it can be rainy and quite cool in April.

Late December is also a good time to visit. New Year's Eve is a very busy day in Istanbul. Shops and restaurants are open, and people are celebrating New Year's eve. Streets, especially Istiklal Caddesi and streets around Taksim, are extremely crowded.