Best places to visit in IVORY COAST
Planning a trip to Ivory Coast and wondering what are the best places to visit in Ivory Coast?
Ivory Coast, also known as Côte d'Ivoire, is a country in West Africa.
It's not a well-known tourist destination, so it's not heavily touristed and ruined by mass tourism. But it doesn't mean there's nothing to do in Ivory Coast. In fact, it has quite a lot of wonderful places to visit. Excellent beaches, French colonial towns, busy markets, dense rainforests and modern cities.
Sounds interesting?
Then you should come and explore Ivory Coast!
But first, check out our article about the best places to visit in Ivory Coast.
6 best places to visit in Ivory Coast
Abidjan
Abidjan is one of the most populous French-speaking cities in Africa.
Being an economic capital and major urban centre, it is a great place to start your Ivory Coast trip.
Abidjan is filled with modern buildings, especially in The Plateau. Nicknamed the "Ivorian Manhattan" or "Little Manhattan", The Plateau is a central business district of Abidjan with skyscrapers and big hotels. 
Do not miss St. Paul's Cathedral. With its striking exterior, the cathedral is one of the most famous landmarks of the city.
Explore Banco National Park which is located not far from Abidjan city centre. An area of 34 km2, is an example of a primary forest with a variety of plants and animals. It has an arboretum and museum, as well as a number of walking paths and fish ponds.
Abidjan is also a great place for exploring local cuisine — as it is home to various upmarket restaurants. Street food is very common, too.
Grand Bassam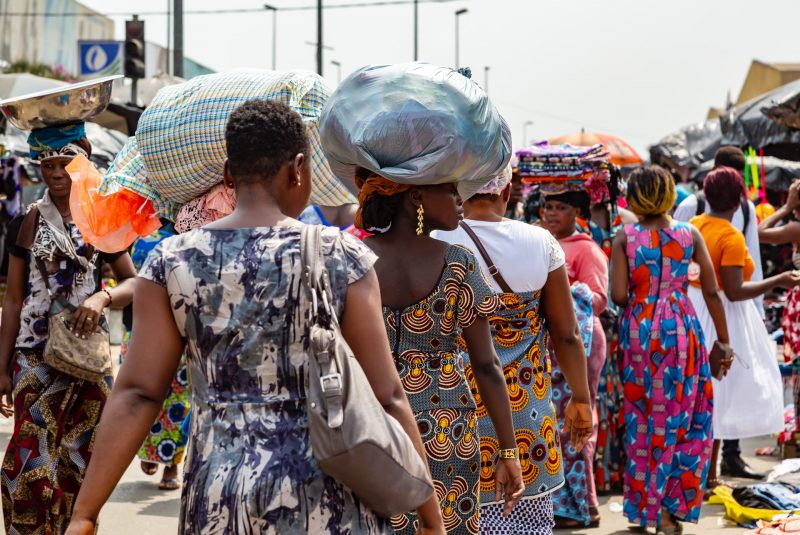 Located in the southeastern Ivory Coast, Grand Bassam is one of the oldest towns in the country. 
It was the first colonial capital and now is popular among European tourists. The main attraction is its UNESCO-listed Historic neighbourhood. Though dilapidated and in ruins, it is very interesting to visit. Try to imagine what it looked like back in the day!
The town is also known for its beach, Grand Bassam beach. It is a long strip of white sand backed by palm trees. The beach has a wide variety of cafes, restaurants and hotels. Definitely try local seafood dishes when visiting Grand Bassam.
Yamoussoukro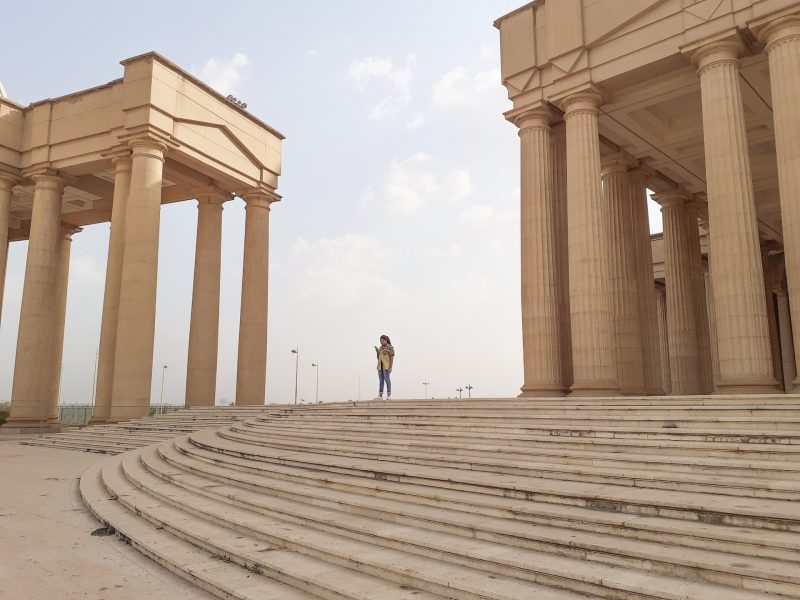 Yamoussoukro is the capital of the Ivory Coast.
It is famous for its spectacular landmarks: 
Basilica of Our Lady of Peace. Only a few people know about its existence, but Guinness World Records lists it as the largest church in the world.

The Presidential Palace and the Crocodile Lake. The grand palace boasts a man-made lake with crocodiles. 

Grand Mosque of Yamoussoukro. It's a strikingly white mosque with an intricate exterior design.
Taï National Park
Taï National Park is an important national park and one of the best places to visit in the Ivory Coast.
It contains one of the last areas of primary rainforest in West Africa. The park is noted for extremely diverse flora and fauna, and it is the reason it was inscribed as a World Heritage Site in 1982.
The dense rainforest is home to chimpanzees and several other endangered species, such as pygmy hippopotamus, leopards, olive colobus monkeys and Jentink's duiker.
Assinie
Côte d'Ivoire is known for its beaches, and Assinie beach is one of the most popular.
Assinie is a resort town near the border of Ghana. It has a laid back white sand beach backed by palm trees. The surf is great for beginners and children wanting to learn to surf. It is the most popular surf destination in Ivory Coast. Surf camps on the beach provide equipment and lessons.
Thanks to the wonderful vibe and pretty beaches, Assinie is one of the best places to visit in Ivory Coast.
Man
Man is a city in the western Ivory Coast.
It is a popular destination for nature lovers and hikers. Backed by hills, Man is a pretty city to visit.
What to do in Man? Hike up the Dent de Man, a distinctive mountain that resembles a tooth. It's very popular among hikers and rock climbers. The peak also offers beautiful views of Man and the surrounding area.
Visit Les Cascades de Man. It's a beautiful waterfall made up of cascades. It is located just outside the town and is really nice for swimming.
Visit the nearby Dan villages. Local guides offer guided tours to these villages.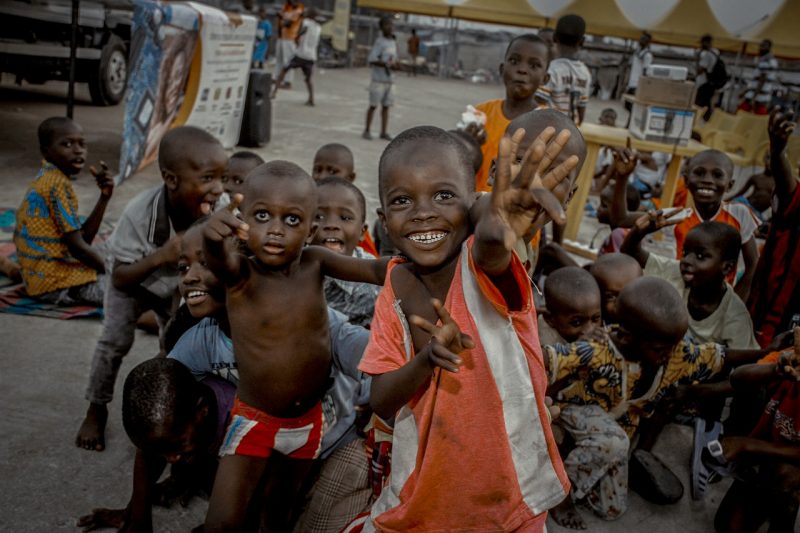 Ivory Coast travel tips
Alternate Names for Ivory Coast: Côte d'Ivoire and The Republic of Côte d'Ivoire. 

You need a visa to travel to Ivory Coast. You can get it from an Ivorian Embassy or Consulate.

ATMs can be found in cities and large towns. But they aren't always reliable. Bring some money with you, so you can exchange it when needed. Always carry extra cash, just in case ATMs aren't operational.

Winter and spring (November — April) is the best time to visit Ivory Coast. The weather then is warm and dry.

You can travel between the cities by long-distance buses (e.g., UTB). 

Ivory Coast is somewhat safe to visit, but you still should be careful. Always keep your valuables on you (especially, in transport), be aware of your surroundings, do not walk around empty neighbourhoods, do not travel alone at night and do not flash your belongings.