Countries with the cheapest flight tickets!
Price of the flight tickets decreased dramatically in the last decades, but do you know how cheap it is to fly nowadays? Based on the 2017 Price Index analysis which was conducted by Kiwi.com, we can say it is really cheap to fly today!
Kiwi took into account short-haul and long-haul flights from 80 of the world's most frequently visited countries and cities, calculating an average ticket cost per 100 km of travel, using high and low season flight costs for over a million journeys. The research includes a clear split between low cost and full service  airlines to arrive at  a conclusive country to country price index. All currency conversions are correct as of April 25, 2017.
Cheapest short-haul, low cost flights: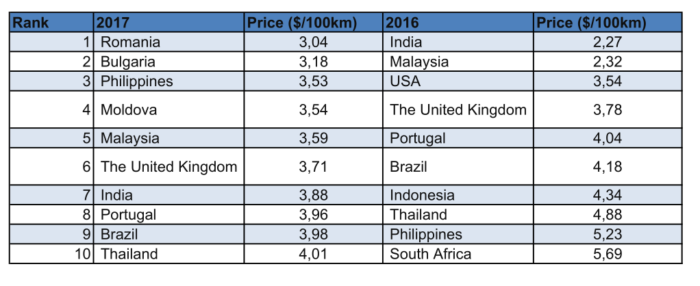 Cheapest long-haul, low cost flights:
If you want to see the full report, visit this site.