This treehouse is the most popular listing on AirBnb
Fancy hotels with swimming pool, sauna are great, but what really gets us excited is a treehouse – mostly because we spent our childhoods wishing to make a mini house in the trees.
Peter Bahouth built the treehouse 18 years ago but only started being shared with other people when Airbnb became a thing.
"I didn't really know how I would feel about having people stay out here," Bahouth told TODAY Home. "But I began to realize that people were having these amazing, great experiences and it was meaningful (to them), and it, therefore, became meaningful for me."
Meaningful, indeed — Bahouth's treehouse is now Airbnb's most wished-for listing in the world, with over 300,000 site visits per month and 147,052 people saving it to their Airbnb "wish lists." It costs $375 a night, enough to stay at a hotel with a few more amenities, but that doesn't seem to bother the visitors.
'They leave great stories and they have things happen to them here. Sometimes, they leave after two days and they just look different – they look like they just needed to simmer down a little.
'I've tried to understand why it's been so popular.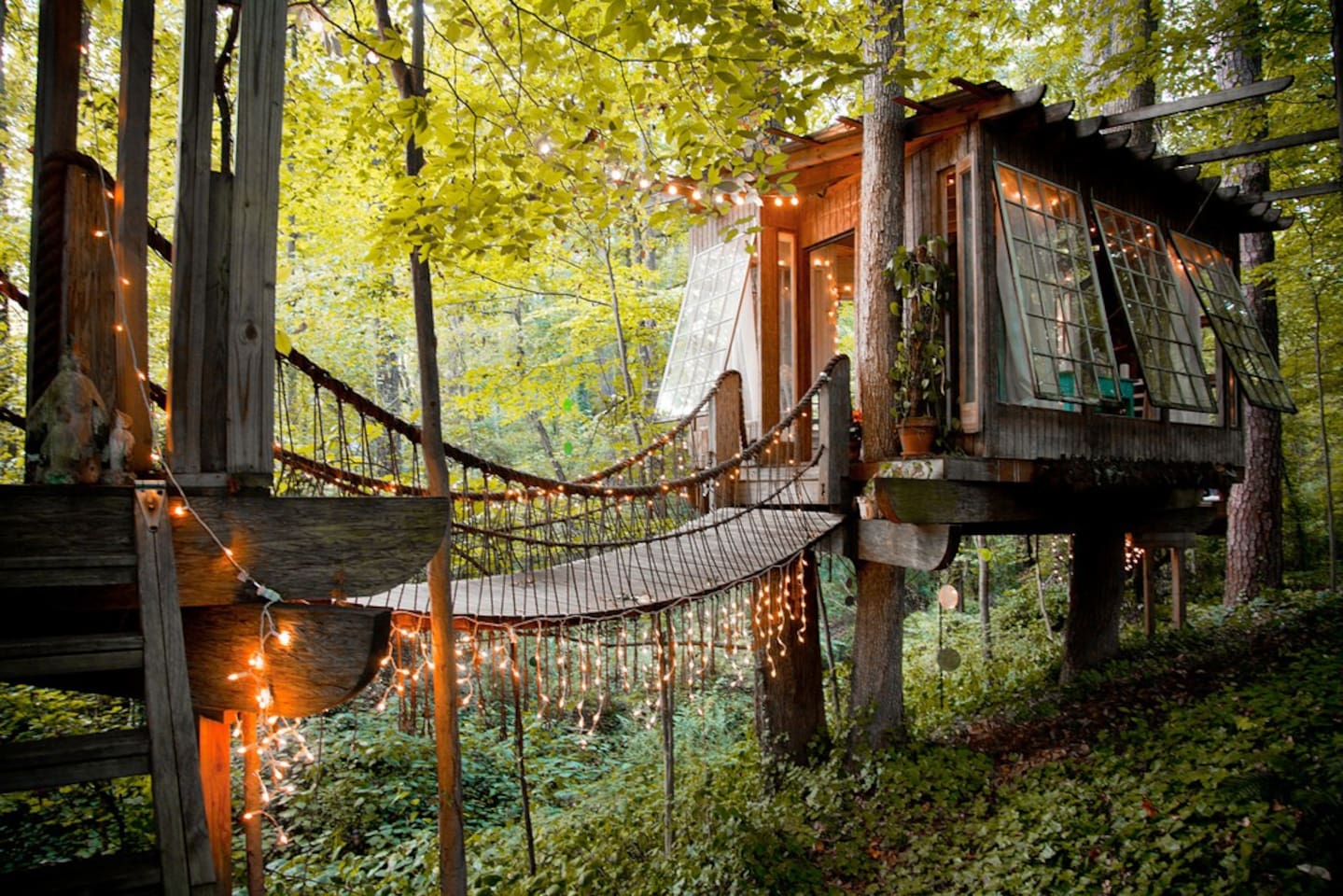 (Photo: AirBnb)
Set near downtown Atlanta (USA), the treehouse is made of three furnished rooms sitting in the trees. It's designed for just two people, so it's more of a romantic getaway than a location for a massive group holiday. The three rooms are a living room with a balcony, a bedroom (complete with a bed on wheels), and the deck. Each room is connected by rope bridges.
If you are interested in booking accommodation on AirBnb, you can get $25 bonus credit for accommodation after registration, click HERE).
Photo credit:
Airbnb