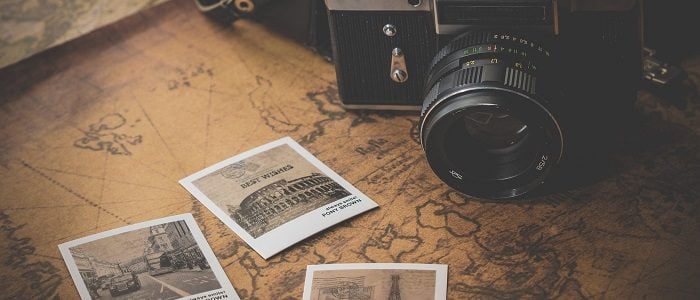 Trip from Lithuania: Israel, Bulgaria, Greece, Malta and Italy for €71 in one trip!
Europe and Middle East trip from Vilnius: Eilat, Bulgaria, Athens, Malta, and Milan for €71 in one trip by Ryanair and Wizzair! Visit Israel, Bulgaria, Greece, Malta and Italy in one trip from Lithuania. Trip will only cost €71 for Wizzair discount club members and €76 for all members all the ways.
Europe is a continent that comprises the westernmost part of Eurasia. Europe is bordered by the Arctic Ocean to the north, the Atlantic Ocean to the west, and the Mediterranean Sea to the south. To the east and southeast, Europe is generally considered as separated from Asia by the watershed divides of the Ural and Caucasus Mountains, the Ural River, the Caspian and Black Seas, and the waterways of the Turkish Straits.
Israel, a Middle Eastern country on the Mediterranean Sea, is regarded by Jews, Christians and Muslims as the biblical Holy Land. Its most sacred sites are in Jerusalem. Within its Old City, the Temple Mount complex includes the Dome of the Rock shrine, the historic Western Wall, Al-Aqsa Mosque and the Church of the Holy Sepulchre. Israel's financial hub, Tel Aviv, is known for its Bauhaus architecture and beaches.
Travel dates:
12 – 27 November 2019
Route:
Vilnius – Eilat – Sofia – Athens – Malta – Milan – Vilnius
Examples:
NB! The Wizzair price given is for discount club members
Baggage policy:
40 x 20 x 25cm, 10kg handbag included!
Keep following TravelFree.info blog and LIKE our Facebook page, Twitter page.
IMPORTANT
We have created a Facebook group, where you will get only the hottest travel deals and error fares.
Join now! You are welcome to discuss topics about traveling! 
Do not miss the ext TRAVEL DEAL! SIGN UP HERE and get exclusive travel offers to your email box.
Accommodation:
Compare thousands of travel sites and save money using the world`s largest hotels search HotelsCombined.

Do not have time to think about accommodation and tours? Have you heard about Tourradar? Multi-day tours to every part of the world: Safaris, Treks, Coach trips, Cruises, White Water Rafting, Mountain Biking, Sailing, Kayaking, Overland Trips and many more.
Car rental:
You can find the best car rental prices on Rentalcars.com.
Have a look at Trip Advisor when planning your holiday to find out what's hot and what's not when it comes to all the local attractions.
Save money with Free Debit card: