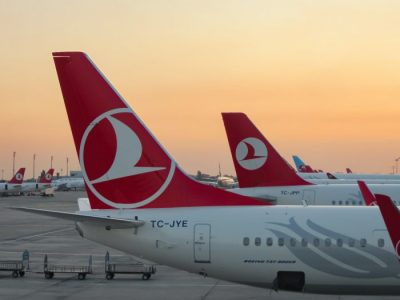 Turkish Airlines Plots Route Expansions with 14 international routes
Turkish Airlines has announced plans to open 14 international routes. Following positive reports for the first half of 2022, Turkish Airlines has announced 14 new global destinations it plans to serve in the coming years. The airline has seen a large amount of passenger volume and revenue growth since the pandemic. It plans to use this forward momentum to expand its international reach.
Earth's four corners
The majority of airlines operate on only one or two continents. Turkish Airlines is one of a select few airlines that connect all four corners of the Earth. The airline recently announced that it would expand its international influence by introducing 14 new international destinations to its roster. These destinations will offer direct service to and from its hub in Istanbul, Turkey. The airline announced its intentions to open six new routes to Europe, two in the US, one in the Middle East, two in Asia, and three in Africa.
North America
Denver, Colorado (DEN), and Detroit, Michigan (DTW), are the two US destinations it is looking to serve. Since the pandemic restrictions have been eased, the airline has focused on increasing the volume of its current flights to the US. The airline has also added three new routes to the US in the past year. In May 2021, the airline began servicing Newark (EWR). Several months later, in September 2021, it began operations in Dallas/Fort Worth (DFW). The airline's most recent US route addition was launched in June 2022, with service to Seattle (SEA).
Turkish Airlines currently flies to 12 different destinations across the US. It offers over 88,000 two-way seats between the US and Turkey every week. In July 2019, the airline only operated to 10 destinations across the US for 3 years ago. The airline was only offering a total of nearly 49,000 weekly two-way seats between the two countries.
Europe
The airline is looking to expand to six new destinations across the European continent. These destinations will include Kraków, Poland (KRK), Palermo, Italy (PMO), Nantes, France (NTE), Coruna, Spain (LCG), Makhachkala, Russia (MCX), and Lankaran, Azerbaijan (LLK). Turkish Airlines currently operates regular flights to 118 European destinations. These destinations are scattered across 43 different countries.
Africa, Asia, and the Middle East
In Africa, Aswan (ASW) would be added in Egypt, bringing it to six destinations in that country where it flies Cairo, Sharm el-Sheikh, Luxor, Hurghada and Alexandria. Hargeisa (HGA) would be the second destination in Somalia, accompanying Mogadishu. Finally, Port Sudan (PZU) would also be the second destination in Sudan, given that it operates out of the capital Khartoum.
In the Middle East, Turkish Airlines would add a fifth destination in Saudi Arabia with Abha (AHB), the company operates in Jeddah, Riyadh, Medina and Dammam.
Finally, in Asia, the Turkish carrier plans to land at the third destination in Kazakhstan with Atyrau (GUW) and the fourth city in Pakistan with Sialkot (SKT).
Source: simpleflying.com / aviacionline.com