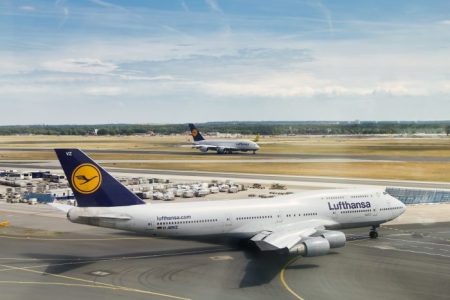 LUFTHANSA Cancels Almost All Flights Tomorrow As Pilots Strike
Around 800 flights will be cancelled at the end of the German summer holidays.
German flag carrier Lufthansa will cancel 800 flights tomorrow as Lufthansa, and Lufthansa Cargo pilots take strike action. Due to the strikes, the airline said it would cancel almost all flights to and from Frankfurt and Munich airports tomorrow.
The European aviation industry has seen its fair share of strike action this summer. SAS, Iberia Express, and Lufthansa are just a few of the airlines affected. In the case of Lufthansa, this is not the first strike action that it has come up against. Earlier this summer, the German flag carrier cancelled most flights for 24 hours due to a similar strike by ground handling personnel at German airports.
800 flights cancelled tomorrow
Lufthansa has cancelled around 800 flights to and from both Frankfurt Airport and Munich Airport tomorrow. Some additional flights will need to be cancelled tonight ahead of the strike, which will start at 00:01 local time, and end at 23:59. According to the airline, most of its flights tomorrow will not operate. Lufthansa forecasts that 130,000 passengers will be affected by the cancellations, with disruption expected to extend into the weekend.
This weekend marks the end of the summer holidays in Hesse (the federal state containing Frankfurt Airport), Rhineland-Palatinate, and Saarland, meaning that it was likely to be a busy travel period for the German carrier.