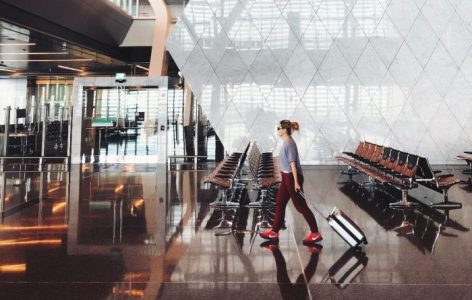 Cancelled Flights Compensation in the EU up to €600: Your Ultimate Guide
Probably you have read about hundreds of cancelled flights from the UK. Did you know that it is possible to get cancelled flights compensation in EU? EU air passenger rights – any passenger has the right to get compensation if the airline cancels a flight, but there are several circumstances under which the airlines are not responsible for the flight disruption – and the flight is not eligible for flight compensation! Cancelled Flights Compensation in EU
In 2004, the European Parliament passed common rules (EU regulation 261/2004) on compensation for passengers who were denied boarding, had their flight cancelled or experienced a long delay. The rules base maximum compensation on the distance travelled and where you're flying to and from.
If the airline cancels your flight there are two options 1) you can claim compensation from the airline on your own or 2) use a special service which will save you time and will do all the necessary work to get compensation. One of the companies that provide this service is
SkyCop
. It is a TravelFree partner and trustable company with many happy customers. So, here are some words about this service.
About Skycop
Skycop has embarked on a mission to make sure that every single passenger, who's experienced flight delays, cancellations or overbooking, gets compensation from the airlines. Our team of highly trained professionals with 10+ years of experience in the aviation, legal and finance business are here to help you receive your compensation in the fastest and easiest way possible.
Cancelled flights compensation in EU. How much?
When are you not entitled to claim compensation for cancelled flights?
1) Flight cancelled more than 14 days prior
If your flight was cancelled more than 14 days prior to the scheduled arrival date, the flight is not considered eligible for flight compensation.
2) Strikes and incidents
Strikes at the airline or the airport or various other incidents that the airline can't control. These are extraordinary circumstances, making the flight not eligible for compensation.
3) Bad weather conditions
If the weather conditions at either the origin airport or the destination make operating an aircraft unsafe. Your disrupted flight is not considered eligible for compensation.
4) Non-EU flight/operator
If your flight is to the EU, but your carrier isn't registered in the EU, the flight is not considered for compensation.
The cancelled flight was the airline's fault
Last, of all, the flight is only eligible for cancelled flight compensation if the airline was responsible for the disruption! When are you eligible for flight cancellation compensation?
Operational issues
The flight was not able to arrive on time because the airline messed up with the crew's planning.
Aeroplane technical issues
The flight disruption occurred because something broke down in the plane and it wasn't a manufacturing flaw.
Aeroplane rotation issues
The plane was late to arrive from the previous flight to fly your route.
Other
There might be some other airline issue that disrupts the flight, thus making it eligible for compensation.