CURVE Promo Code: Card for FREE + up to £10 Bonus
Get up to £10 FREE spending money when you open a card with a Curve promo code / referral code. Manage all of your bank accounts from one smart card using an app. You can enjoy £10 absolutely free with the Curve discount code DLLR6PMD when you sign up to Curve and make your first transaction. Do not miss a great opportunity!
Firstly, Curve is not just a card. Curve is your gateway to money for nothing. Your personal firewall. Your kickass travel companion. Oh yeah, it's also a time machine (seriously!). Join over 650,000 people who are revolutionizing the way they Spend, Send, See and Save their money. Choose Killer FX Rates, 1% Instant Cashback, Real-time Spend Alerts and your money protected by the Highest Encryption Standards. Curve is to Banking what Netflix is to TV and Spotify to Music.
Curve connects All Your Cards in One Smart Card, and One Even Smarter App. The card brings you financial freedom and endless opportunities. All in One Place.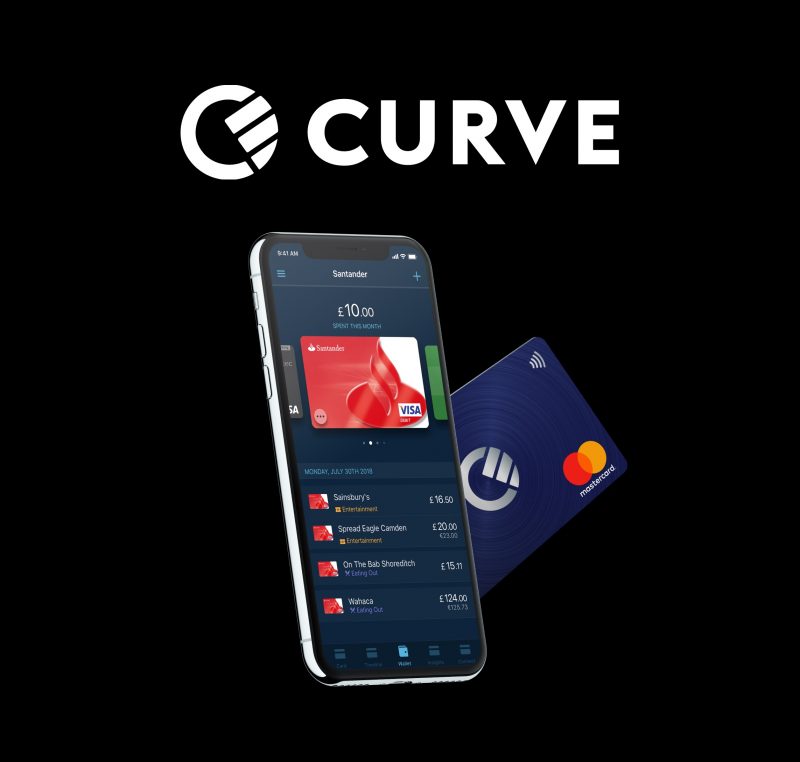 The premise of Curve is to give you one card for you to use and replace ALL your separate cards! No more worrying about bringing an arsenal of plastic with you every time you shop! Plus, your Curve has some really cool features even using their entry-level card which is free to use!

With All Your Cards in One, you can add your existing debit cards and credit cards (Visa and Mastercard) to the app and pay through Curve.
Here's what you have to do to get your free £10 using Curve promo code:
Sign up here now – it only takes a minute!
Enter Curve promo code DLLR6PMD to be eligible
Make a transaction with your Curve card
Wait up to 72 hours for the £10 to be activated
Spend your free money
Some benefits, for example:
Interbank exchange rate for foreign payments. Compared to the bank you save considerable amounts and the card is equal to the better-known Revolut or TransferWise.
Payment can be held for up to 14 days (payments are treated as unrecognized in the banking). Curve is a debit card, not a credit card.
Connecting cards into one is with no doubt really functional (although it can have its cons, coming next)
1% cash back at some shops, eg. LIDL, Apple, Uber or IKEA.
 

Download Curve App

now. Sign up with the Curve promo code DLLR6PMD and get up to a 10 GBP gift when you top up your Curve account.