10 movies that will inspire you to pack your bags and hit the road!
As the summer is getting closer and closer every day and more and more people are leaving their homes for search for unforgettable experiences, Travelfree.info provides you with a list of 10 inspiring movies that will make you feel wonderlust and hit the road.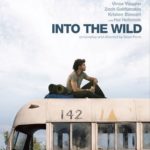 1. Into the Wild (2007): an inspiring movie based on the true story of a top student who decided to leave everything he used to own – his car, savings and even family – and immerse himself in the life of a nomad. As he meets lots of people who would shape his character and visits breathtaking scenery of North America, the viewer is left speechless by this Sean Peenn masterpiece.
2. The Darjeeling Limited (2007): a story of three brothers who meet on a spiritual journey through India one year after their father's death. The trio try to bond their relationship and find themselves in funny, sad or even ridiculous situations. The unique Wes Anderson's style and great acting by Wilson, Brody and Schwartzman combine for an interesting film full of Indian atmosphere.
3. Before Sunrise (1993): a young American man and a young French woman meet on a train near Vienna, Austria. They decide to spend only one night together as both of them have to leave in separate directions the next day. Yet it turns out to be the most romantic and unforgettable encounter one can dream of and beautiful cityscape of Vienna just adds to this experience.
4. Wild (2014): a young girl loses all the hope after her marriage goes wrong and her mother dies. For years she acts recklessly until one day she decides to change her life completely and set off on a journey of the lifetime – a 1800 km trek on foot of the Pacific Crest Trail. The journey ultimately becomes her remedy. Reese Witherspoon earned herself an Academy Award nomination with this remarkable performance.
5. Diarios de motocicleta (2004): back in 1952 Ernesto Guevera was just an ordinary medical student. Before he would become a notorious symbol of communism he decided to postpone his graduation and take on a 8000 km motorcycle trip with his friend starting from their home in Buenos Aires. The trip would later shape his worldview. The film is based on books by Che Guevera himself and his travel companion Alberto Granado.

6. The Beach (2000): Richard (played by Leonardo diCaprio) who loves pop culture and particulary video games and movies about Vietnam war finds a strange map while staying in Bangkok. The map is supposed to lead him to an island which is known for being a paradise and a tropical bliss for other young restive souls. Submerge yourself in Thailand atmosphere in this beautiful movie by Danny Boyle.
7. Tracks (2013): an incredible story that really happened in Australia a few decades ago. A woman decides to leave on a 2300 km journey through harsh Australian nature accompanied by four camels and a dog. A young and perspective National Geographic photographer is determined to capture this fascinating and exhaustive quest, yet she does not fancy a company as she wishes to travel all by herself. Tracks will leave in awe both due to outstanding story and stunning scenery.
8. Out of Africa (1985): this classical movie by Sydney Pollack will take you to 20th century collonial Kenya where it follows the life of a Dannish baroness who establishes a plantation in this African country who falls in love with a free spirited hunter. 7 Oscar awards speak for themselves as this 80's masterpiece might be exactly the reason which will enchant you for a journey in the Black Continent.
9. The Secret Life of Walter Mitty (2013): a remarkable story of a magazine manager Walter Mitty who has been having a routine life for 16 years and starts to daydream where he escapes into a life full of action and thrill. As his and his co-worker positions are being threatened, Walter receives a strange gift from a nature photographer which changes his life course forever. The movie will take you to – among others – such places as Greenland and Iceland and will definetely be a nice choice for a fun way to spend your evening.
10. Encounters at the end of the World (2007): and for the last pick of our list we suggest you this magnificient documentary by a German director Werner Herzog. The movie takes you to the most remote continent of the Earth – Antarctica. Astonishing pictures and fascinating stories of the people working there makes this movie a must for a wanderlust soul charmed by the majesty and beauty of the planet we live in.
What are your suggestions for the best movies about travelling? Leave your opinion in the comments field! 😉