Best places to visit in OMAN
Maybe you are planning a trip to Oman and wondering what are the best places to visit in Oman? It is a country in the Middle East, located on the southeastern coast of the Arabian Peninsula.
It is known as the oldest independent state in the Arab world.
Oman is an oil-rich country but you won't see many gleaming futuristic buildings, unlike in the UAE or Qatar.
The country is focused on preserving and keeping its traditions. You'll be surprised at how rich with cultural and geographical attractions this country is.
In Oman, you'll find incredible coastline, beautiful beaches, pristine coral reefs, epic rugged mountain ranges, jagged valleys and hospitable people.
Sounds nice? Then you should pack your bags and head to Oman! Do not worry about anything — Oman is one of the safest destinations in the Middle East!
But what to see in Oman?
Here is a list of some of the very best places to visit in Oman.
7 best places to visit in Oman
Jebel Shams and Wadi Ghul
Jebel Shams (or Jabal Shams, "Sun Mountain") is a mountain located in northeastern Oman near Al Hamra town. 
With an altitude of 3009 m, Jebel Shams is the highest mountain in Oman.
Due to the impossibly beautiful out-of-this-world landscapes, Jebel Shams is one of the best places to visit in Oman.
The Jebel Shams area is also known for Wadi Ghul — a spectacular deep canyon lying alongside the mountain range. The canyon is known locally as the "Grand Canyon of Arabia", as in some places it reaches a depth of 1 km.
Hiking in the Jebel Shams area is a must, as the mountain range boasts great views into the Wadi Ghul.
Wadi Ash Shab
Visiting Wadi Shab, a gorge 150 km south of Muscat, is one of the best things to do in Oman.
This narrow gorge boasts beautiful sights and features many crystal clear water pools. There's also a secret waterfall in a cave!
Wadi Ash Shab can be explored on foot — there's a 6 km-long hiking trail.
Hiking along Wadi Shab is rather easy and pleasant. To get to the beginning of the trail, you must take a short boat ride across the river. Wear sturdy closed-toe shoes or hiking shoes, as you will be walking on uneven surfaces.
If you are visiting Wadi Ash Shab, do not miss Bimmah Sinkhole. It is a large natural pool with clear water. The sinkhole is located next to the main road some 44 km north of Wadi Shab.
Muscat
Muscat is the capital and the most populated city in Oman.
With an abundance of tourist attractions, Muscat is one of the best places to visit in Oman.
Do not miss:
Mutrah Corniche — panoramic promenade;

Al Jalali Fort — built by the Portuguese in the 16th century;

Mutrah Fort — fort at the eastern end of Mutrah harbour, built by the Portuguese in the 16th century;

Mutrah Souq — a bustling market;

Old Muscat — the original historic city of Muscat;

Al Mirani Fort — fort in the harbour of the city of Old Muscat;

Qurum Beach — one of the most beautiful beaches in Oman;

The Sultan Qaboos Mosque — the main mosque in Oman;

Royal Opera House — opera house with an elegant exterior; one of the most beautiful buildings in Muscat.
Wahiba Sands
Wahiba Sands (also known as Sharqiya Sands) is a region of desert in Oman, named for the Bani Wahiba tribe.
The region is known for its endless dunes.
Visiting the desert, overnight stay in a desert camp and dune bashing safari are among the best things to do in Oman.
Join a tour to Wahiba Sands to experience all of that.
Ad Dimaniyat Islands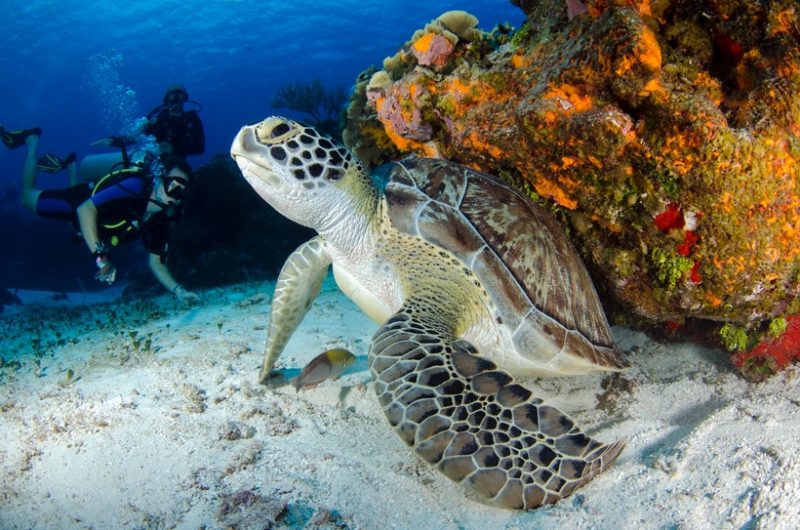 The Ad Dimaniyat Islands is a nature reserve composed of nine islands.
Thanks to the beautiful coral reefs, clear blue waters and exotic fish, these islands are perfect for snorkelling and scuba diving.
The reserve is home to sea turtles that lay their eggs and nest there. So the chances to see the turtles while snorkelling are quite high.
If you are travelling to Ad Dimaniyat Islands in September and October, you may also spot a whale shark if you are lucky.
Mughsail Beach
There are several beautiful beaches in Oman, and Mughsail beach is one the most beautiful ones.
With a long stretch of white sand and a backdrop of mountains, Mughsail beach is a stunning piece of coastline.
At the end of the beach, there is a beautiful cave, Cave Marneef, and blowholes.
If you are visiting Mughsail Beach, do not miss the nearby Hidden beach and Fazayah beach. Shaat Oman offers beautiful views of the coastline.
Nizwa and Bahla Forts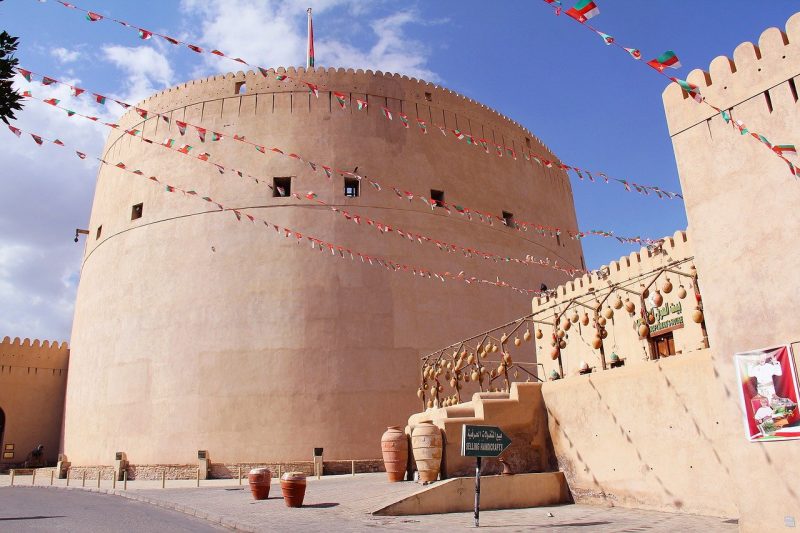 Nizwa Fort is one of Oman's oldest and most beautiful forts. 
So there's no surprise it is one of the most visited national monuments in Oman.
Nizwa Fort was built in the 1650s, although its underlying structure dates back to the 12th century.
If you are visiting Nizwa Fort, do not miss Bahla Fort which is located some 40 km from Nizwa. 
Bahla Fort is the country's only UNESCO-listed fort. It is believed that this fort has been built between the 12th and 15th century. Recently it has undergone massive restoration efforts and was reopened in 2012. 
Oman travel tips
Citizens of many countries do not require a visa to visit Oman (max stay — 14 days).

The best time to visit Oman is from October to April. The weather is pleasant across the whole country.

Nights may be cool in spring and autumn, so pack something warm.

It is difficult to travel by bus in Oman. Buses only go to main cities and towns, and they are not so frequent. So the best way to explore the country is to go on a tour or rent a car. 

GetYourGuide.com

is a great website where you can book Oman tours.

Oman is a very safe country, even for solo travellers. In fact, Oman is one of the safest countries for solo female travellers in the Middle East. Just take normal safety precautions as you would in any place, and respect the culture.

Dress conservatively and do not show much skin.

Budget hotels in Oman can be found only in the largest cities (at about 30 USD per night), but hotels in rural touristic places tend to be expensive (starting at 100 USD).