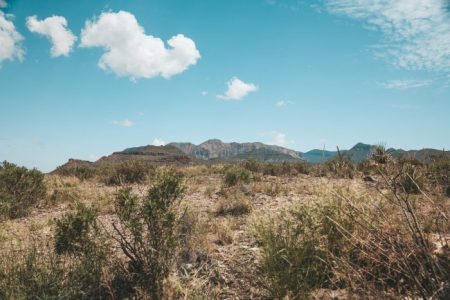 12 Best Tourist Attractions To Visit in TEXAS
Texas is one of the most authentic American states known for its Wild West, cowboys, ranches, and Westerns. It always welcomes tourists with sincere smiles and fun music festivals.
Before travelling, you should carefully plan your route in order to see all the fascinating locations. For example, you can explore wild canyons or have fun in amusement parks. Keep reading to find out the most popular Texas attractions you can visit and capture on camera.
Top 7 tourist attractions in Texas
Big Bend National Park
Big Bend is a national park that welcomes tourists with its beautiful wild-life nature. It's located in the Chihuahuan desert of Western Texas and borders Mexico. Previously inhabited by six different nations of indigenous Americans, the park boasts original cultural artefacts which were found during archaeological excavations. Big Bend was proclaimed a national park only in the 1930s to save the land's unique contrast and magnificence for future generations.
Nowadays, Big Bend National Park is one of the few places in the USA that maintains its wild corners. Nonetheless, it is equipped for comfortable visiting. In the park, you can go on relaxing camping, hike different routes, explore and photograph wild flora and fauna, and drive a car through scenic places. On the territory, there are three campgrounds—Rio Grande Village, Chisos Basin, and Cottonwood. You can also buy food and drinks in local cafes.
The Alamo
The Alamo is a museum located in the city of San Antonio. Originally, the Alamo Mission was built at the end of the 18th century as a Spanish monastery to educate and Christianize local citizens. However, when the Mexican War for Independence began, the building became a prison for political detainees. Generally, the museum is famous for being the centre of the Battle of the Alamo during the Texas Revolution. The popular "Remember the Alamo" phrase that comes from those times is still remembered and known by most Texans.
In the Alamo museum, you can dive into the living history of Texas citizens' courage and explore rare military artefacts. You can also learn about refugee daily life: clothing, skills, medicine, and craft. Every Friday, Saturday, and Sunday, a musket firing demonstration is held. Expositions constantly vary, so it's better to visit the Alamo's official website to plan your photography trip.
San Antonio River Walk
River Walk, one of the most popular Texas attractions, is an embankment built in a Spanish-Mexican style. The park is located in the heart of San Antonio. Its history begins in 1921 when flooding claimed people's lives. After the tragedy, American architect Robert H. H. Hugman created an embankment design, which also included damming, and turned the wild river into the most visited place in Texas.
At San Antonio River Walk, you can simply walk along the promenade while enjoying and capturing beautiful views. The best time for it is at night when everything is lit and the air is filled with wonderful aromas and a special charm. San Antonio River Walk also arranges many local festivals that you can monitor on the official website.
Space Center Houston
Have you ever dreamed of conquering outer space? Then, Space Center Houston is the best Texas attraction for you. This is a museum owned by NASA that also serves as grounds for astronaut training. Space Center Houston keeps real starship artifacts on its walls: Mercury 9 and Gemini 5 capsules, Apollo 17 and Lunar modules, and others.
In the space centre, you can visit different demonstrations like the rocket exhibition, starship gallery, or space suit collection. The museum agenda is regularly updated, so it's better to visit the official website and find an interesting option.
Palo Duro Canyon State Park
Palo Duro is the second largest American ravine after the Grand Canyon, located in the Texas Panhandle, near the city of Amarillo. This area was formed due to Red River erosion. The canyon's lens is about 120 miles, while its average width is 6 miles. When exploring the sight, you can experience the true Wild West.
The entire park is fully equipped for tourist visiting. You can rent tent sites with provided public restrooms and showers. In the park, you can have a picnic, try hiking and biking, ride a horse, and buy local souvenirs. Many unique animal species inhabit the canyon, so you can arrange bird watching, nature study, and extensive photoshoots.
Dinosaur Valley State Park
This is where ancient dinosaur tracks still remain; it's the perfect Texas point of interest for palaeontology enthusiasts. The landmark is located near Glen Rose city where the Paluxy River flows. It's believed that sedimentary rocks built a liveable place in the valley 113 million years ago.
When exploring Dinosaur Valley State Park, you can learn about what the world looked like when unbelievable creatures prevailed. There are also thematic exhibitions demonstrating reconstructed skeletons of prehistoric beasts.
Kemah Boardwalk
Kemah Boardwalk is an amusement park that is located in Kemah, 30 miles away from Houston. The promenade was built in 1997 by Landry's company. Nonetheless, the first attraction, a high-speed wooden roller coaster Boardwalk Bullet, was opened only in 2007. Nowadays, the full area of the amusement park is about 60 acres.
Kemah Boardwalk is especially appreciated by adrenaline lovers. You can ride different attractions: roller coasters, Ferris wheels, carousels, tilt-a-whirls, and more. There are also many remarkable waterfront restaurants, retail stores, and festivals where you can enjoy tasty dishes, buy souvenirs, listen to music, and photograph the environment filled with excitement.
5 architectural must-sees in Texas
Texas State Capitol
The Texas State Capitol is one of the main state governmental buildings, located in Austin. The project was designed by Elijah E. Myers in 1881. Its construction ended in 1888. The building's height is 95 meters, 7 meters higher than the main United State Capitol in Washington. The facility was built in the Neo-Renaissance style.
Little Chapel in-the-Woods
This building is a part of Texas Woman's University, located in Denton. The Little Chapel in the Woods was designed by famous architect O'Neill Ford and constructed by National Youth Administration servicepeople. In 1939, First Lady Eleanor Roosevelt consecrated the chapel making it the most outstanding architectural monument in Texas. The building is also famous for its exceptional glass windows depicting women.
Tower of the Americas
This is an observation tower located in San Antonio and reaches 750 feet in height. The Tower of the Americas is the highest Texas building. The project was designed by O'Neill Ford and dedicated to HemisFair '68. There are two viewing platforms and a restaurant on the upper floors. The cafe rotates around the tower's axis making a complete turn in one hour.
Cottonland Castle
This historical landmark is located in Waco city. Cottonlands Castle's story began in 1890 when stone contractor John Tennant bought a plot of land to build his home. In 1906, the landlord sold the frameless house to cotton magnate Ripley Hanrick. A few years later, Hanrick hired Roy E. Lane to turn the foundation into a castle. The building was constructed in the image of a small German palace. The exterior materials were delivered from France, Italy, and Honduras. The castle's ownership changed over the centuries. Nonetheless, it was named after its true creator, the cotton magnate.
Thanks-Giving Square
Thanks-Giving Square is a private park built by Philip Johnson in 1976. The landmark is located in Dallas. This park symbolizes loyalty to God. Originally, the park's area was separated into five sections: Court of All Nations, Center Court of Praise, Grove, Hall of Thanksgiving, and Chapel of Thanksgiving.
How can you benefit from your travel photos?
You can sell your travel images on stock content marketplaces. These platforms work with aspiring, amateur, and professional photographers, allowing them to get passive income.
Depositphotos is one of the leading international stock content marketplaces that boasts a creative community of 100,000 international contributors. You can easily start selling your travel photographs on the website. All you need is to be 18 years old and pass a quick exam showing your photography skills—upload up to five of your best works for review. After becoming an official Depositphotos contributor, you can create a diverse portfolio, add keywords and descriptions to your files, and receive a royalty payment for each sold picture.
Make sure to browse https://depositphotos.com and explore the most demanded visuals of Texas attractions. You can also get some inspiration and find unusual angles for capturing architectural monuments.
Conclusion
Texas is full of colour and authenticity. In this state, you can explore wild canyons, hike national parks, photograph unique architecture, and relax in cosy restaurants. So, it is up to you to choose! Before starting your journey, explore the locations and features of the main Texas attractions. This preliminary research can help you plan your routes in the best way possible. Moreover, make sure to capture the most beautiful places in your shots. You can profit from selling ready-made pictures on stock content marketplaces later.