The most beautiful cycling routes in the world
One of the best ways to see the world is on a bicycle. Do you want to know the most beautiful cycling routes in the world?
Why limit yourself to your home country? Why not take your biking experience further and explore other corners of the world on a bike?
The options are endless — from few-hour cycling routes to several-week off-road routes. Cycling in remote areas and in the mountains, cycling through cities and on paved roads. Choose a route according to your experience, stamina and fitness level. If you are not an experienced cyclist, start small. We are certain of one thing though — you won't regret it. 
Here are some of the most beautiful cycling routes in the world.
The 6 most beautiful cycling routes in the world
Death Road, Bolivia
Bolivia's Death Road is a narrow mountain road and a popular tourist attraction.
The road is called the "Death Road" due to the steep slopes, the narrowness of the road, lack of guardrails, fog and rain. The tourist route is a 64-km-long road with 3500 metres of descent. Boasting beautiful lush scenery and heart-stopping descents, the road attracts thrill-seekers from across the world.
Many local tour operators offer downhill mountain biking tours to this undeniably dangerous road. That's why it is important to choose a trustworthy company. Do not be attracted by cheap prices. Like anywhere else in the world, you get what you pay for. Make sure the company you have chosen offers well-maintained bikes with good brakes, as brakes are obviously essential.
Despite the dangers, the Death Road is one of the best things to do in Bolivia.
Shimanami Kaido, Japan
The Nishiseto Expressway (often called the Shimanami Kaidō) is an expressway that connects Hiroshima and Ehime and goes through several other islands.
The expressway is 59 km long and is known for its scenic views. It can be crossed not only by car and motorbike but also on foot and on a bicycle. There's an integrated cycle lane that is approximately 70 kilometres long. Bicycle rental and drop off locations are available along the route. So you don't have to travel on your bike if you want to do this route.
The Shimanami Kaidō is one of Japan's most popular long-distance cycle routes and one of the most beautiful cycling routes in the world.
North Sea Cycle Route, Europe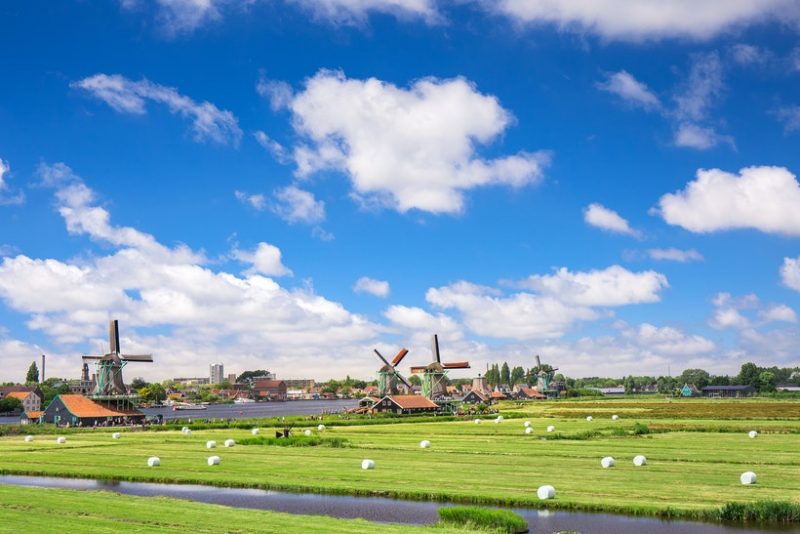 The North Sea Cycle Route (officially — EuroVelo 12) is a 5942 km long-distance cycling route that goes along the coast of the North Sea. 
The route goes through England, Scotland, Norway, Sweden, Denmark, Germany, the Netherlands and Belgium. It is the longest signposted cycle route. In 2003, the route was awarded a Guinness world record certificate.
Its length and diversity of the landscapes make it one of the most fascinating cycle routes in Europe and one of the most beautiful cycling routes in the world.
The North Sea Cycle Route is a great way to explore countries of North Europe. Pedal along the well-maintained cycle paths of the Netherlands and Denmark, visit 1000 m-high cliffs in Norway, explore historical cities and small fishing villages along the route, cycle past unspoiled beaches of the Netherlands, Germany and the UK, and marvel at the rugged coast in Scotland and Norway.
The Great Ocean Road, Australia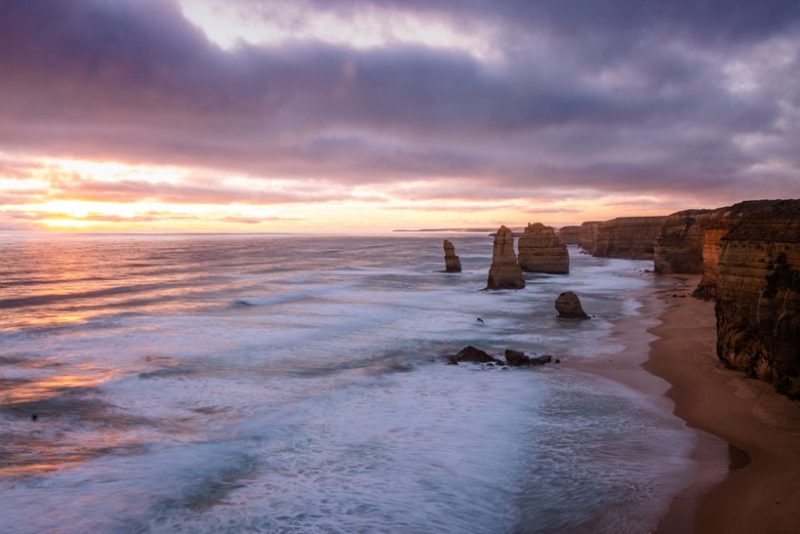 The Great Ocean Road is one of the most scenic and most dramatic coastal bike routes in the world.
It spans 243 kilometres along the south-eastern coast of Australia between Torquay and Allansford. The road winds through varied terrain. Many popular natural landmarks are located along the road, such as Island Archway, The Grotto and Port Campbell National Park with its London Arch and 12 Apostles.
Be prepared for road riding, narrow and winding cliff-top roads, inclines and descents.
The Great Divide Mountain Bike Route, Canada and USA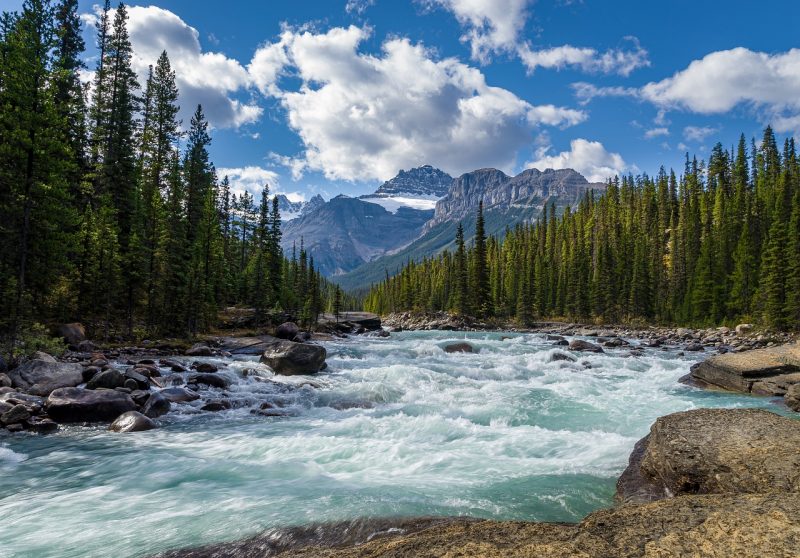 The Great Divide Mountain Bike Route is an off-road bicycle touring route between Alberta, Canada and New Mexico, USA.
It is 4963 km long and it takes six to ten weeks to complete the route. The route offers breathtaking views and diverse landscapes, as well as a variety of terrain and geographic features.
This route is not for beginners, as it goes through the harshest and very remote parts of the U.S. and Canada. Cyclists can also encounter wild animals such as bears and mountain lions.
Carretera Austral, Chile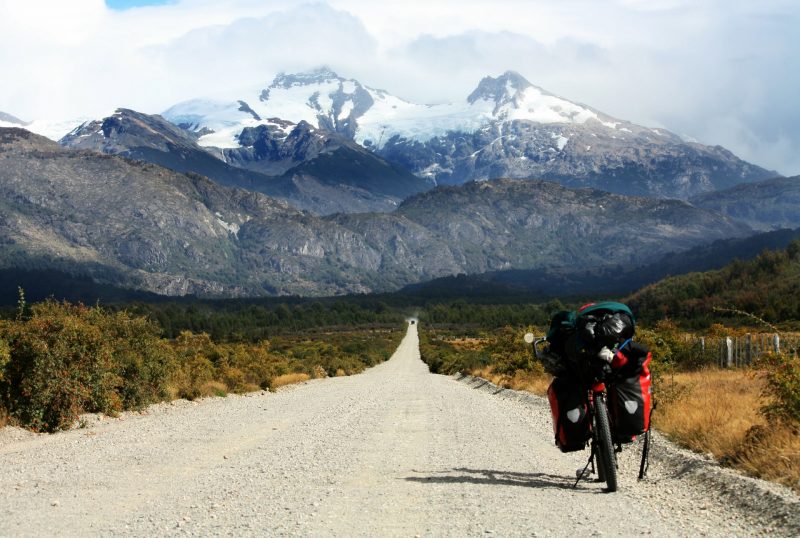 Carretera Austral is a highway in Patagonia, Southern Chile.
It is 1240 km long and runs from Puerto Montt to Villa O'Higgins. It passes through rural Patagonia which is sparsely populated and noted for its pristine landscapes. Lakes, fjords, mountains, glaciers, rivers — the landscapes are so diverse.
Sections of the route starting from Villa Cerro Castillo are unpaved, so you'll be riding on gravel which at times is quite bad.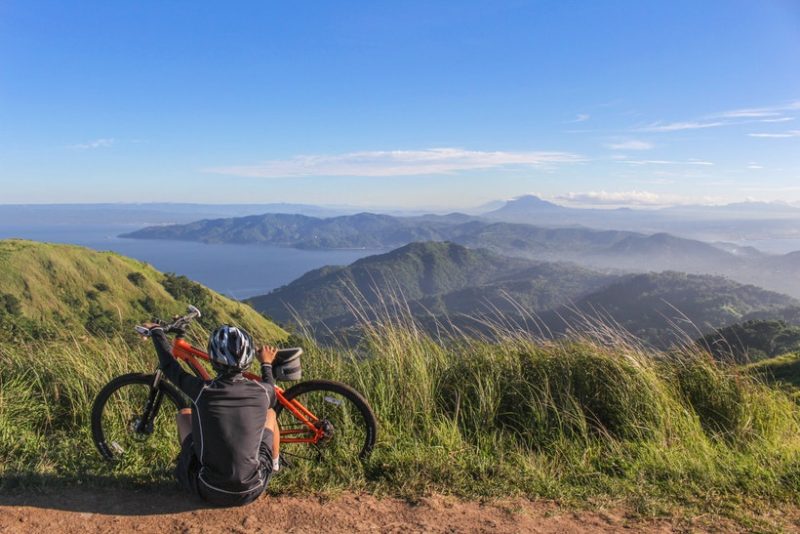 Cycling tips for beginners
If you are planning to cycle somewhere remote, or do a long-distance trip, always carry essential bike tools — wrench set, bike pump, spare tubes, bike tube repair kit and a bike chain lube.

Get a perfect bike fit. Set your seat height right, and make sure the reach to the handlebars is proper, too.

Keep your bike maintained — at least lube the chain and keep proper tire pressure.

Attach a water bottle holder or two. You must stay hydrated during the ride. And the most convenient way to carry water during your trip is on your bike. Keep spare bottles in your bike bag or backpack.

For longer trips, install a rack to the rear of your bike and attach a waterproof bike bag to it. It's way better than carrying your luggage on your back. You can also attach a small waterproof bag to the handlebar of your bike for smaller items.

Buy a bike helmet. 

If you are going on a long-distance cycling trip, invest in comfy cycling clothing.

Check the weather and pack accordingly. If there's a chance of rain, pack a rain jacket and waterproof shoes.

Choose a route according to your experience, stamina and fitness level. If you are not an experienced cyclist, start small.

Do your research before the trip. Obtain a map of the trail/route or check the map online. Familiarise yourself with the route. Take note of other intersecting routes, to prevent making a wrong turn. Read the description of the route and its sections. Make sure you check route conditions.