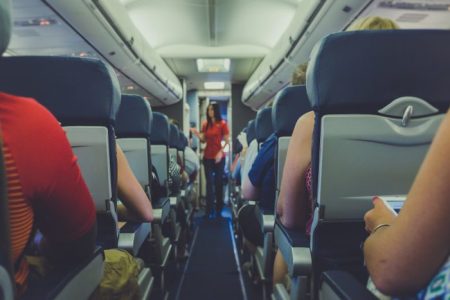 Airlines Call for Revision of EU Passenger Compensation Rights for Delayed & Cancelled Flights
Passengers in the European Union countries are eligible to claim compensation from airlines if they are subject to flight cancellations or delays.
Depending on the difference in the scheduled arrival time as well as the actual time the plane reaches a specific destination, passengers are eligible to get between  €250 and €600, despite the fact that such an amount is considered too much by the airlines, SchengenVisaInfo.com reports.
According to a previous report by Politico, the Czech Republic that recently took over the presidency of the European Council has hinted that such an issue is among the topics that will be brought to the table, according to Travel Tomorrow.
In addition, the report says that compensation rights have been effective for more than 20 years, and airlines have been arguing against them for almost as long.
In this regard, a report published by the Air Transport Association (IATA) revealed that the refunds for unused tickets for a period from March until May 2020 amounted to a total of  €9.2 billion in the European Union as well as the United Kingdom.
The spread of the Coronavirus led governments in countries worldwide to impose entry bans and other restrictions in order to halt the further spread of the virus and protect citizens' lives; however, such decisions caused profound damage to the travel and tourism sector.
Recently, a large number of airlines have been obliged to cancel or delay flights, mainly due to significant labour shortages, as well as strikes.
However, airlines argue that now more than ever, the rules have to be revised while adding that one of the main dissatisfactions is that the compensations are too high.
"I think everyone would agree that if you pay €50 for the ticket, then you get €300 back, that's not right. It doesn't make sense," managing director of Airlines for Europe (A4E) Thomas Reynaert pointed out.
In addition, airlines say that the delays do not have that great impact on travellers, or at least not enough in order to justify the compensation.
"If you go from Lithuania to Portugal for €30 and you're trapped there for two days between the flight, is it fair to receive just a few euros compensation? We need to keep the level of compensation and reinforce the enforcement," legal officer BEUC, Steven Berger, pointed out in this regard, as reported by Travel Tomorrow.
In this regard, the Competition and Markets Authority (CMA) and the Civil Aviation Authority (CAA) called on airlines to treat travellers better amid ongoing flight cancellations.
At the same time, passenger rights organisations have stressed that the increased number of cases that end up in court is mainly due to the airlines refusing to pay while adding that the rules need to be better enforced than reduced.
Source: SchengenVisaInfo.com