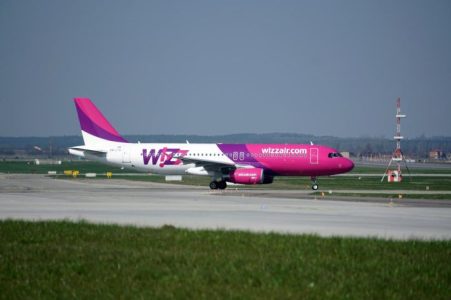 Wizz Air: 100`000 FREE FLIGHTS available to Ukrainians
Wizz Air is providing 100,000 more free tickets for Ukrainian citizens on all continental European and UK flights.
The tickets will be available for travel between 15 September and 8 December.
The announcement follows an initial offer in May of 10,000 tickets to help Ukrainian refugees fly to the UK following Russia's invasion.
Travellers wishing to use the scheme must provide their Ukrainian passport number at the time of booking and show their passport and relevant documentation during check-in.
Jozsef Varadi, Wizz Air chief executive, said: "Wizz Air is Ukraine's home town airline and we are here to continue to support in any way we can during these difficult times. Our aim is to alleviate the hardships of Ukrainian citizens.