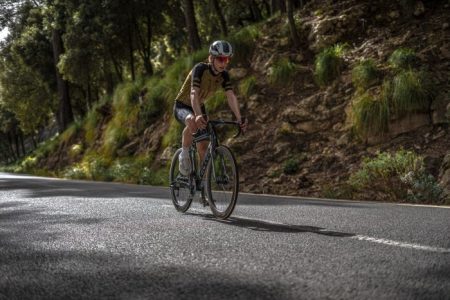 MALLORCA to Become the European Leader for Cycling Tourism
The Spanish Island of Mallorca has witnessed a total recovery of cycling tourism following the pandemic, and the number of cycling tourists over the last seasons being higher than before the COVID-19 pandemic.
This has gained Mallorca the title of being Europe's leading destination for cycling tourism, as nearly 200,000 cyclists are expected to come to the land between October and April, SchengenVisaInfo.com reports.
The number of incoming cyclists will be considerably lower in October and start to increase in February, but the demand is such that nearly 150 hotels on the island benefit from this low-season tourism.
Several hotels stay open during the winter, and the majority of those open in February. Regardless, the main resort spots for cycling tourism are Playa de Palma, Paguera, the bay of Alcudia, Cala Ratjada, and Cala Millor.
Representatives from the island, such as Andreu Serra, the Council of Mallorca's tourism councillor, say that the island has the infrastructure, hotels, and services to meet the needs of this type of tourism. He also points out that agreements to promote the island as an active tourism destination and the sponsorships are expected to have a positive impact during the season.
"The strategic objective is to consolidate what we have and expand market share," he said.
The cycling season stretches in two very specific times – from fall up to Christmas and from February until after Easter. One particular promotional drive, as the councillor explains, is to attract more female cycling tourists.
On the other side, the president of the Alcudia-Can Picafort hoteliers association, Jaume Horrach, pointed out the economic benefit.
It is very important for the entire tourism value chain," Horrach said.
The average package "includes a week of accommodation on a half-board basis at some €500". The overall economic benefit for Mallorca from October to the end of April is put at around €300 million.
The country may become the latest European country to launch the program designated to Digital Nomads, through which non-Spanish residents can live and work remotely from Spain. The Startup Act has been passed by the Spanish parliament, which enables all non-EU citizens to apply for this special visa and be able to work in the country for more than five years.
Moreover, about a 25% rate of income tax will be down to 15% for the first four years that digital nomads are based in Spain, provided that no more than a fifth of their income comes from organisations outside the country.
Regarding this programme, the authorities in Spain have noted that such a visa would bring benefits to the country's economy and help the recovery of the sector that has been affected by the COVID-19 pandemic.
Source: www.schengenvisainfo.com