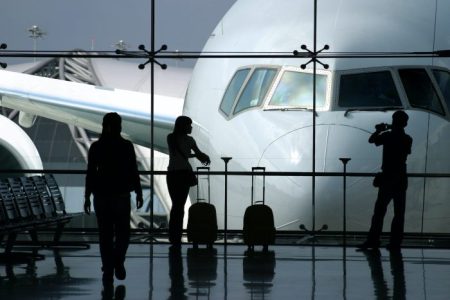 Passenger Traffic at EU Airports Increased by 70% In July This Year
The latest report of the European airport trade body Airports Council International (ACI) Europe has revealed that in July this year, passenger traffic in the European Union airport network increased by +70.4% compared to the same month in 2021.
According to the report, this increase came mainly from international traffic, which marked +102.5% and not from internal traffic, the increase of which was as low as +11.8%, SchengenVisaInfo.com reports.
The report also shows that compared to July 2019, passenger traffic in July of this year was down -14.4%, which is still a further improvement compared to June, when the decline was higher at -17.3%.
Airports in the EU+ market saw their passenger traffic almost double to +94.3% in July compared to the same month in 2021, with the ones listed below marking the highest growth:
Ireland +386.5%
the United Kingdom +349.6%
Finland +268.5%
Slovakia with +167.1%
Iceland +146.8%
"When compared to pre-pandemic (July 2019) levels, passenger traffic at EU+ airports stood at -14.6% in July. Airports in Greece (+5.4%), Luxembourg (+2.2%) and Iceland (+1.7%) achieved a full recovery – closely followed by those in Portugal (-1.8%), Romania (-2.9%), and Lithuania (-3%)," the report explains.
Meanwhile, the airports in Slovenia did not recover fully, resulting in -39.5% fewer passengers, followed by Finland with -33.7%, Bulgaria with -29.5% and Germany with -29.5%.
On the other hand, among the other largest EU+ markets, the best performances came from the airports of Spain -7.9% fewer passengers and Italy -9.6%, followed by France -13.5% and the United Kingdom -19.1%.
"As the EU+ market has been very much driving the recovery and traffic volumes are finally getting closer to pre-pandemic levels, it is essential that the EU brings its airport slots rules back to normal – requiring airlines to effectively use these slots for 80% of the time during the forthcoming Winter season starting end of October,"  Director General of ACI Europe Olivier Jankovec, also noted.
The ACI Europe report explains that the top five European airports saw passenger traffic double by +100.3% in July compared to the same month in 2021, driven mainly by intra-European and transatlantic leisure demand.
The busiest EU airport remained in Istanbul with 6.74 million passengers, which also saw an increase of +61.4% compared to the same month last year. In addition, it was designated as the only airport that exceeded passenger volumes before the pandemic by +5.5%.
In this regard, London Heathrow was ranked second, with passenger volumes more than tripled by +317.8% compared to the same period last year, followed by Paris-CDG with +97.1%.
Amsterdam-Schiphol airport with an increase of +70.9% and that of Frankfurt with +76.5% came in 4th and 5th position respectively.
Moreover, during July, the traffic of goods in the EU network of airports decreased by -3.1% compared to the same period last year, where at the same time EU+ airports lost -2.4% and airports in the rest of Europe -7.6%.
Source: schengenvisainfo.com